Hey there, fabric hoarders! ???? Let's get your fabric stash in order.
Here are five  tips to help you keep things tidy:
Take it easy and go through your stash one step at a time. It might seem like a daunting task, but trust me, it's worth it! Knowing what you have will make the rest of the process a breeze. Sort your fabrics by type, like cottons, knits, denims, wools, and the rest. Don't forget a "miscellaneous" pile for those special fabrics. And hey, consider letting go of any fabrics that just don't spark joy for you anymore. More space for the goodies you love, right?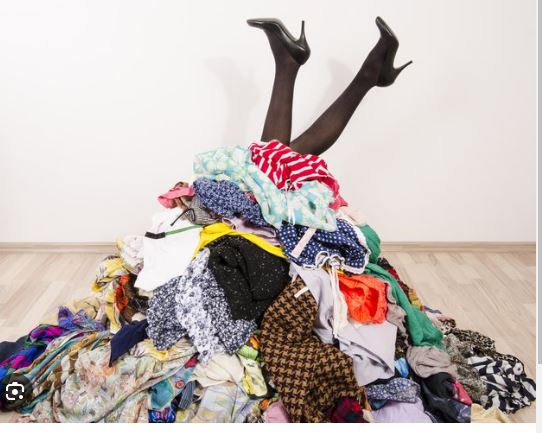 2. For those bulky fabrics that take up a lot of space, fold them neatly and stack them on shelves. It's the best way to accommodate their volume without turning your sewing space into a fabric avalanche zone.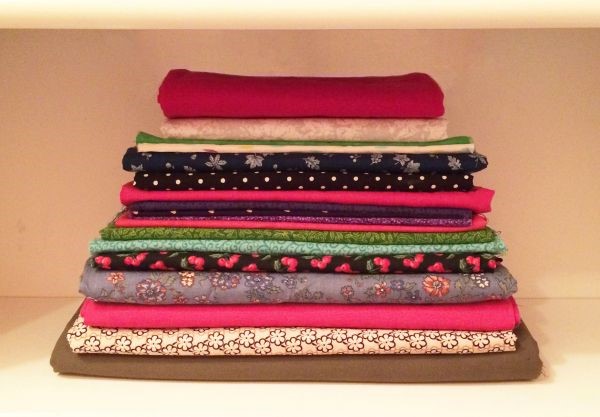 3.Thin and easy-to-manage fabrics are a dream! They fold up nicely and don't hog much space. Stack them on shelves or toss them into a cute basket so you can easily spot what you need when inspiration strikes.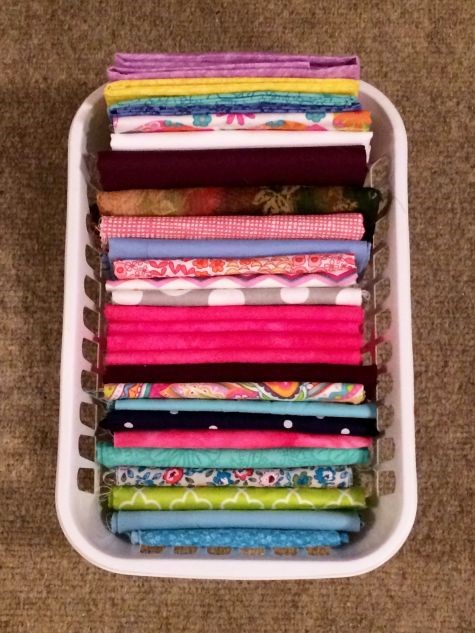 4. Visibility is the key! Keep your stash on display, so you always know what's up for grabs. No more last-minute fabric shopping trips when you can see all the treasures you've got on hand.
5. Taming unruly fabrics like oddly shaped or silky ones? Roll them up like a pro! Lay the biggest piece flat, smooth out those wrinkles, and roll it into a tidy bundle. If you want, use a thin fabric strip to tie it all together for that extra touch of neatness.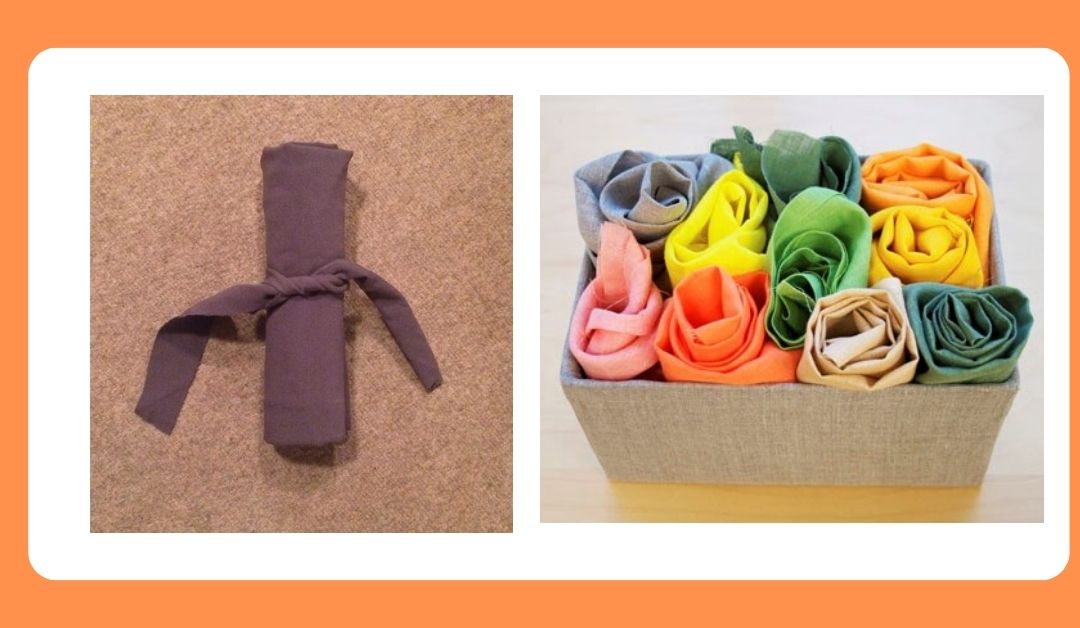 How do I sort my fabric?
I have tubs labelled, Denim, Stretch, Linen, cotton, currently sewing in this tub is the next 3 projects I want to sew, sorted into clear plastic bags with the fabric pattern and all the haberdashery needed to complete the garment
Now, tell me, what other tips do you have for keeping your fabric game strong? Any storage units or containers you swear by? Share your thoughts below, and let's help each other create the ultimate fabric haven! Happy sewing! ????????
You can also organise your sewing projects with the Sew n Sew "Sewing Project Planner"