Beginners Learn the Basics – Half Day Face to Face Sewing Classes
Learn the fundamentals of sewing from an industry expert in a group training environment.
Class Location
Classes are located in Narre Warren Nth, in the South Eastern suburbs of Melbourne, Australia.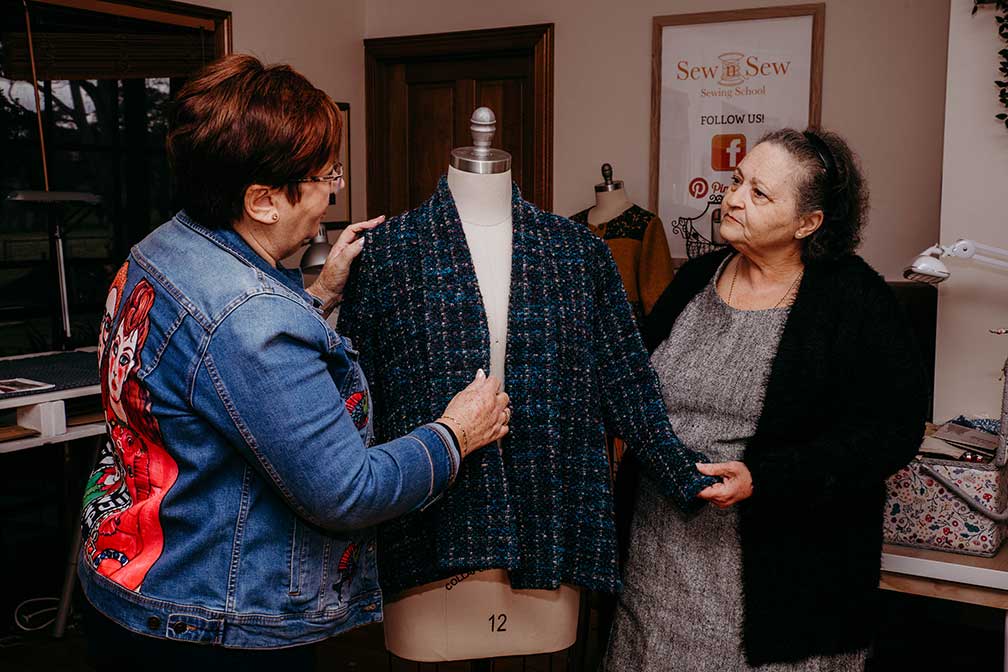 START AT THE BEGINNING
You will learn all the basics of sewing, including the correct tools and equipment, techniques and skills.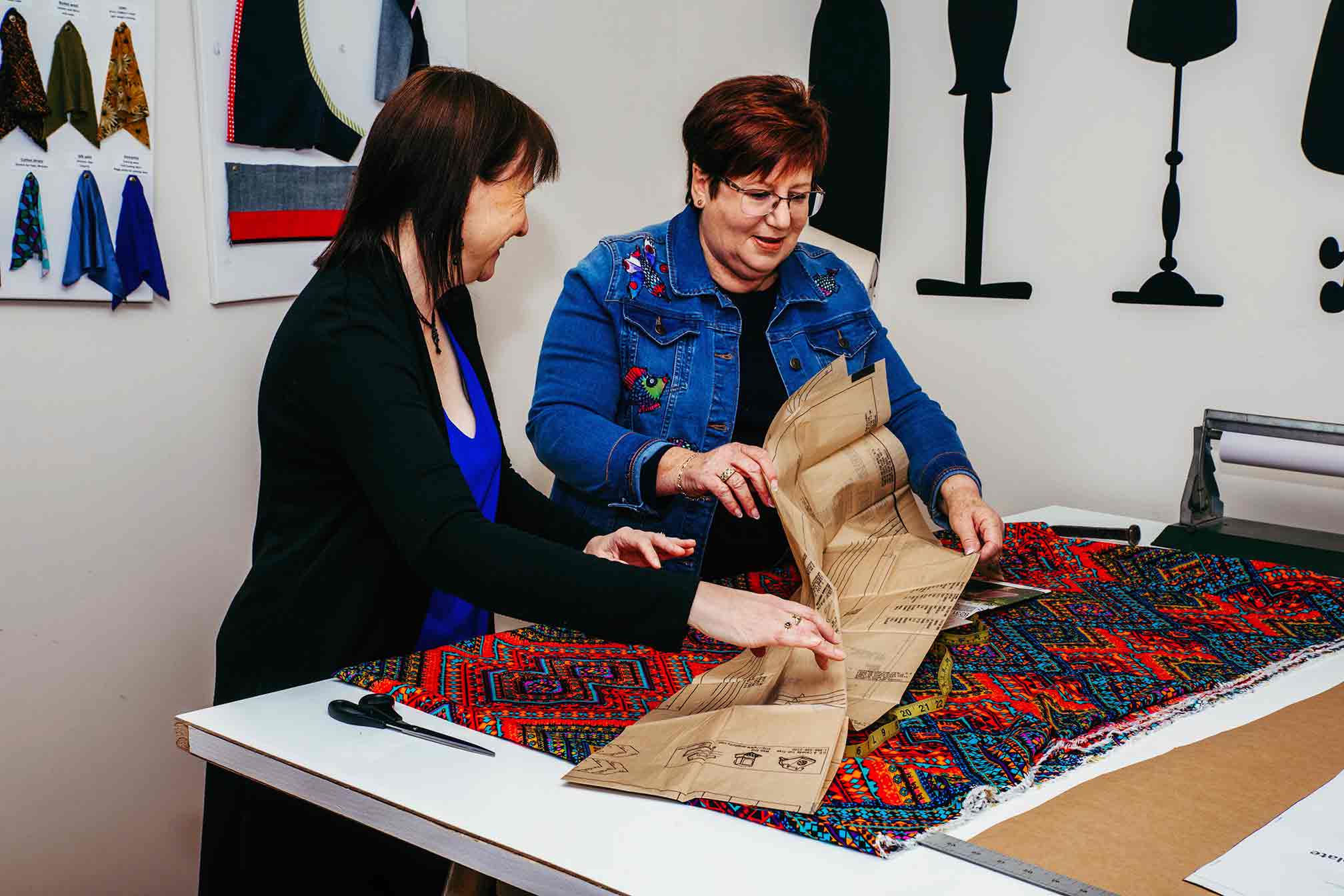 EXPERT GUIDANCE
Industry expert Christeen Jacobs will guide you through the fundamentals of sewing in a hand-on class environment. 
About Beginner Basics Sewing Classes
So you have decided that you would like to learn how to sew, but you don't know where to start.
Join the Beginner Basics sewing class and I will show you everything that you need to know about your sewing machine, Basic stitches that are required to know when making clothing and so much more.
By this end of this 4 hour class you will have a solid foundation in the basics of sewing that will help you greatly in your sewing journey.
Skill level required – Complete beginner 
EVERYTHING PROVIDED …but, you must have your own sewing machine.
DATE:  Saturday 18th November 2023
TIME:  10am until 2pm
COST:  $195
HOW TO JOIN:  email christeen@sewnsew.net.au  with your Name and Phone Number for me to contact you regarding the Beginners Basics class.
I enjoy attending the sewing classes at Sew n Sew whether it's a 2 hour class or an all day session. Learning how to make a sewing pattern is one of the best things that I've ever decided to do. I no longer have to buy expensive patterns and try to make them fit. Christeen's knowledge of sewing, design, pattern making and suggestions is invaluable. I would recommend Sew n Sew to anyone who wishes to learn to sew.

Tools & Equipment
The right tools and equipment to start

Finding your way around your sewing machine

Tips & Tricks
The art of winding a bobbin

Threading the machine
Trouble shooting your machine

Skills & Knowledge
Learn the different types of stitches

How to gather

Find out to stitch a dart

The secret to the easy way to insert a zipper

Fabric & Pattern Interpretation
How to take measurements

Taking up a pair of pants / jeans

where to go from here
After you purchase the Online Beginners Course, you will be sent the Fabric Pack and the Tools Pack which contain everything you need to get started on the course. See below for the pack contents.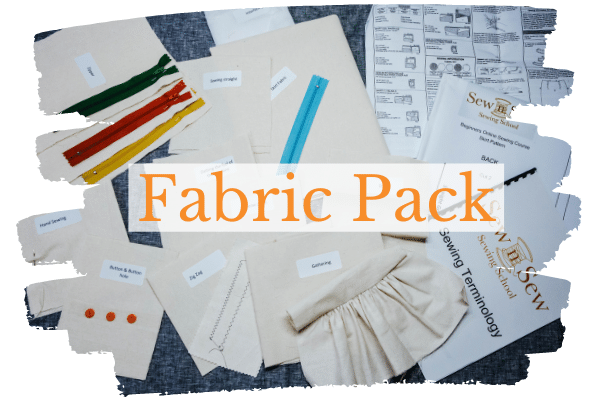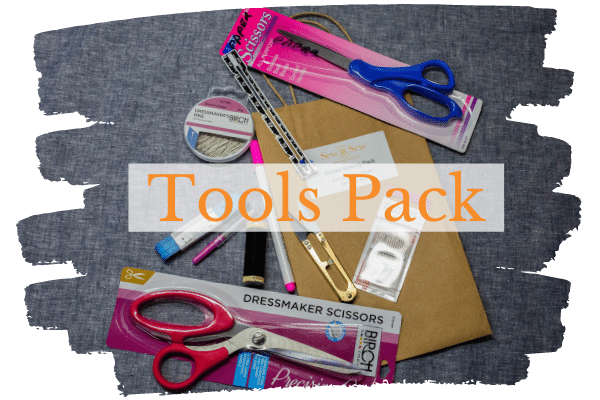 THE TOOLS & FABRIC PACK CONTAINS:
Dressmakers pins
Snipper scissors
Tape measure
Dressmaker's scissors

Packet of Sharps hand sewing needles (varying sizes 5-9)

Chalk pencil
Quick unpick and ruler
Fabric samples
Practice skirt pattern
Polyester thread (dark coloured)
I love coming to Saturday sewing classes that Christeen hosts. I think she is a wonderful teacher. The class itself is the highlight of my week and Christeen creates such a warm and comforting environment for everyone.
Before I met Christeen I hadn't even touched a machine. Since coming to her classes I have finished my beginners course and I have so far made a cute top, dress for a baby girl and on my way to making a saree crop top/blouse.
Christeen is super professional, friendly and has so much experience and knowledge.
Thank you so much for all that you have taught me so far Christeen! I highly recommend Christeen and all her classes to anyone
This Beginners Sewing Classes are developed and run by Christeen Jacobs, an industry expert with over 40 years of experience in the bridal and evening wear field.
Christeen grew up watching her mother, who was a gifted seamstress, to sew and bead beautiful gowns. "Sewing is an art", she would tell her, "every seam must be perfect. The inside of the garment should look as good as the outside".
Christeen loved the way her mother could turn a simple picture into a work of art. She followed in her mother's footsteps, and went on to run her own made-to-measure Bridal and Evening wear business in Sydney for many years. She even won Gown of the Year three years running for her handmade creations. 
But her real passion lies in teaching others how to create and sew their own garments, as well as giving them the freedom to wear what they want. She loves watching their faces light up as they realise what they can achieve after their first lesson.
Christeen I would like to thank you for opening up a whole new interest for me. After years of negative thoughts about sewing, I have found that I absolutely love it. I now have a keen interest in fashion, materials and colour.
It is a good feeling when someone makes a positive comment and I can proudly say "I made it". 
It is great for the mind and if I can't work it out you are there to guide me. My only regret is that I didn't find this passion years ago.
After the beginners sewing class, where can I progress?
Your next step up from the beginner's course is the Intermediate course for either 6 or 12 weeks where there will be endless skills for you to learn.  In this course you will start to make items of your choice learning a new sewing skills with each new project new project.
Frequently Asked Questions
What if I don't have a sewing machine?
I have put together a handy guide to assist you in purchasing a new sewing machine here. You are welcome to email Christeen for further advice if you're unsure about a particular machine that you wish to purchase. 
I have some questions
Send us a message via the form at the bottom of this page or the contact us page.
Where is the studio located?
What if there aren't any classes available?