Choosing The Right Fabric
You've tweaked your pattern, you have the perfect fit. Each piece was cut making sure you followed the pattern layout instructions. How proud you are. Every piece is sewn together beautifully and has given you a professional look. There's only one problem. You have decided that you will never wear the garment because:
"You chose the wrong fabric".
For all the beginners and those who still struggle with choosing the right fabric for a garment, here are some tips to help you. Choosing the right fabric is the first important step toward a successful project.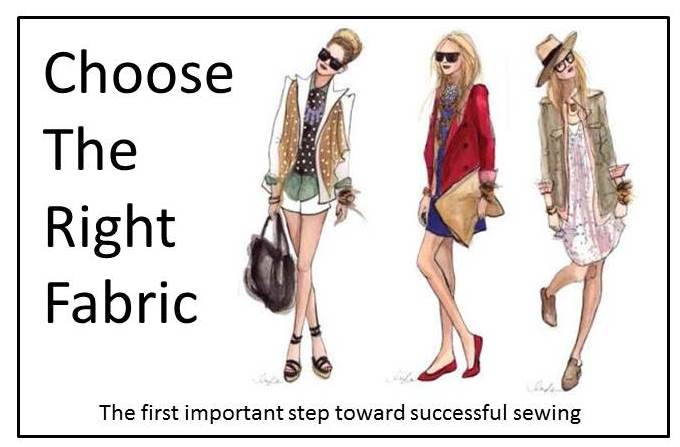 1 – Use the fabrics listed on the pattern
On the back of the pattern envelope there is a section for "Fabrics / Suggested fabrics".
The fabric suggestions listed are fabrics that will give you the best results for choosing the right fabric for your garment. You don't have to use these suggestions but if you are a beginner it is a great help until you become more familiar with different fabrics.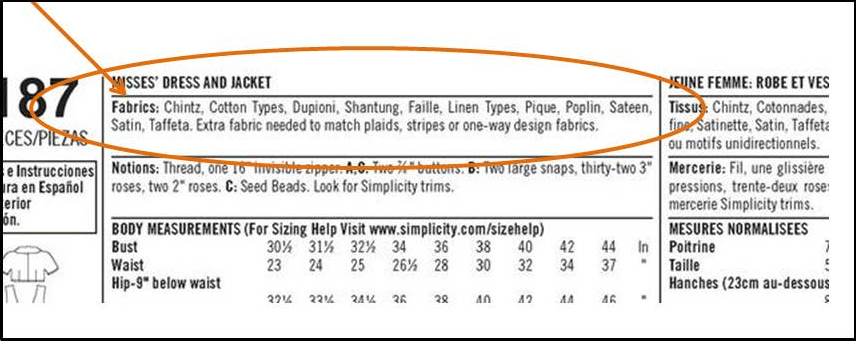 If you are not familiar with the fabric suggestions:
Go to the fabric store. Most have signage with the name of the fabric on it.  If you are buying from a warehouse, they don't often have signage on the fabrics but their staff are usually very knowledgeable, so ask for help.
Touch and feel the fabric, if it is soft and silky to touch and you are unsure about sewing with it, buy only 10 or 20 cm to take home and test it on your sewing machine before you invest in the fabric for the garment.
2 – Google fabric on the Internet
The internet is a great place to shop for fabric, especially if you want a specific colour and fabric. This way you can shop the world, one of my favourites is: www.moodfabric.com.
The downside of shopping on the internet is that you cannot touch and feel the fabric, but you can order samples if time is on your side.
Use the search or the drop down box on the fabric site you have found to find the fabric type that you are looking for. Once you select it, it will tell you all the info about the fabric including the type of garment it is suitable for.
Example of Mood Fabrics below.
3 – Books
There are numerous fabric reference books but I have found two books that I particularly like.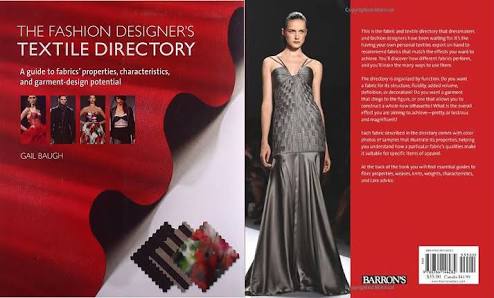 Choosing the right fabric is like any other aspect of sewing – the more often that you do it the better you'll get. Don't be afraid to experiment and test.