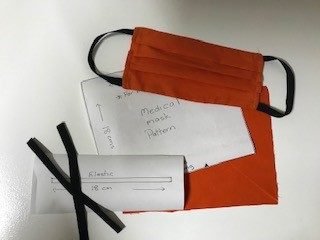 Watch the video and learn how to make this face mask.
You can make it as colourful or as fancy as you like as long as the fabric is 100% cotton.
Pattern measurements:
23cm wide for females, 27cm wide for males x 18cm long.
Elastic 18cm long x 2 or make your own ties.