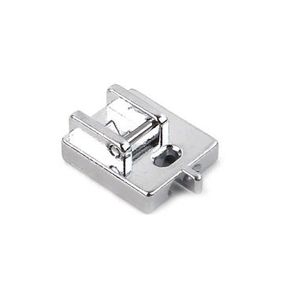 Invisible Zipper Foot

This foot is designed to do one thing only: help you insert an invisible zipper. This foot holds the rolled zipper teeth open so you can stitch as close as possible but not stitch over the teeth.
There are two tunnels side by side at the front of the foot – this is where you feed in each side of the zipper. Make sure that the needle position is centered in the hole of the foot.