Intermediate Sewing Class

What can you learn in the Intermediate class?
Intermediate sewing classes are quite personalised, teaching new skills or enhancing the current skills of those who may already know how to sew.
Beginners who move up to this class will consolidate and build upon the skills already learned and acquire new ones by choosing their own project and sewing it under my supervision.
You must have prior sewing knowledge to join this level. Skills required include: knowledge of darts, gathering, zippers, and a basic understanding of how to read a pattern. But don't worry if your skills in these areas are not perfect; that's what I'm here for.
My goal is to help you expand your knowledge of :
Reading patterns .
Fitting.
Adjusting a pattern.
sewing sleeves.
lining garments.
understanding sewing terminology.
and much much more.
After the Intermediate course
Your next step up from the beginner's / Intermediate course is to continue with the Intermediate course for either 6 or 12 weeks where there will be endless skills for you to learn.  In this course you will continue to make items of your choice learning a new sewing skills with each new project new project.
Once you are proficient in understanding how a garment goes together you will be able to move onto the advanced sewing /personal Pattern making course, which is where sewing becomes really exciting.  Being able to look at a picture or a garment in a shop and reproduce it or make changes to it making it your own personal design with the best bit being that it fits you perfectly.
If you're unsure as to whether you are up at an intermediate level or not, call me on 0412 332 689 or send me an email.
Please read the terms and conditions regarding refunds
We offer the following intermediate classes at Narre Warren North
Ready to enrol?
Would you like to improve your sewing skills and learn even more in one of my classes? Then I welcome you. Please visit my shop, select the course that best suits your needs and register your interest. You'll also find sewing starter packs and other accessories for the budding seamstress in my shop.
If you have any questions about my school and/or classes, please feel free to contact me on 0412 332 689 or send an email. I look forward to hearing from you soon.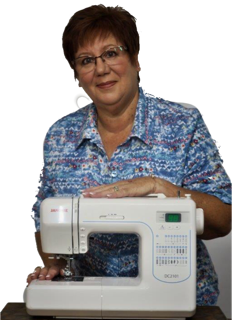 Look what some of my talented students have made