Is your Over locker still sitting in its original Box?
What a waist of money when you could be making such good use of it!
Learn to use your overlocker It's not as scary as you think.  In a one hour private lesson I will show you just how easy it can be to use your overlocker.
When you learn to use your overlocker I will show you Tips and Tricks and I'll even show you how easy it is to change the colour of the thread.
Email me for a suitable time so you can get that Overlocker out of the box.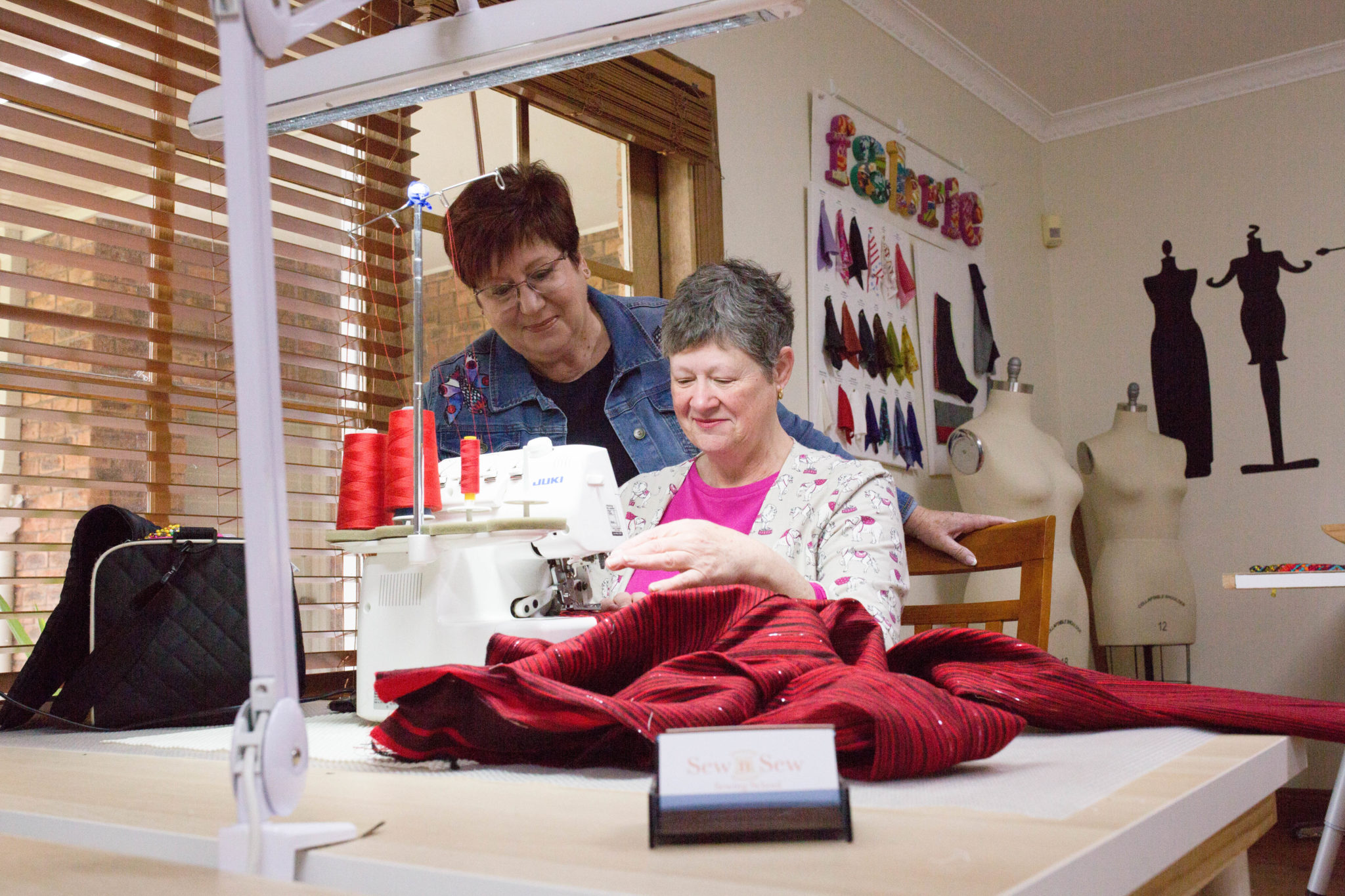 I really enjoyed leaning how to use my Overlocker.
I did not realise that there was so much that you could do on an overlocker.
I always thought that it was just for finishing off edges.  I can now make Tshirts, dress, hoodies and so much more.
Thank you for the great lesson on overlocking.