Beginners Online Sewing Course
Learn the fundamentals of sewing in the Beginners Online Sewing Course that offers flexibility, self-paced learning and includes all of the fabric and tools that you need to get started.
Want to try the it out for FREE?
If you would like to trial the Beginners Online Sewing Course before you purchase, you can get the first two modules ABSOLUTELY FREE!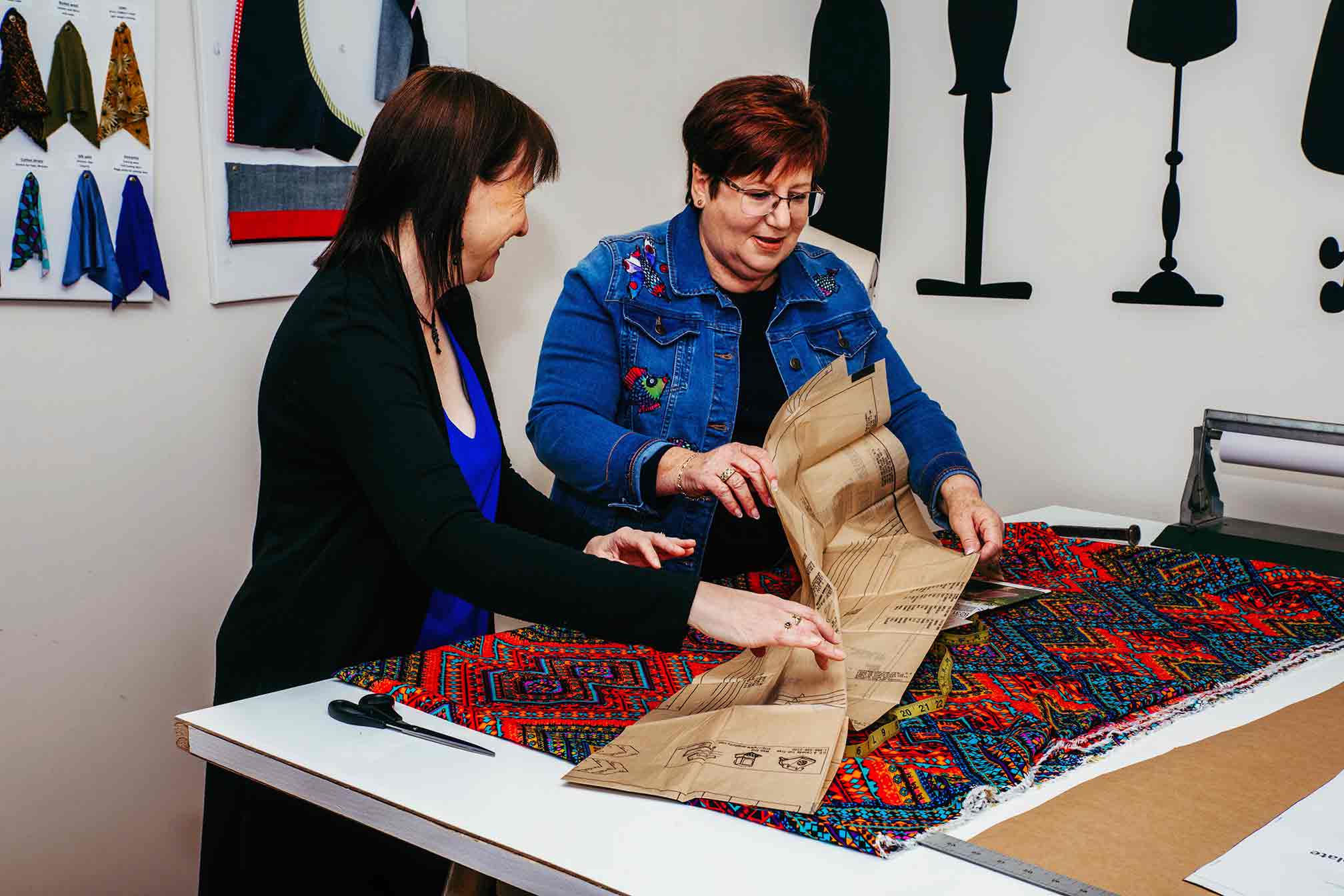 EXPERT GUIDANCE
Learn the foundations of sewing including how to use your sewing machine from Christeen Jacobs, an industry expert with over 40 years' experience in the sewing industry.

INCLUDES TOOLS & FABRIC, KNOW YOUR FABRIC BOOK, SEWING PLANNER
You will be sent a Fabric Pack and Sewing Tools Pack, Know your Fabric Book and Sewinf Planner by post. These packs contains everything that you need to get started on the course and start your sewing journey.
This Beginners online sewing course is tailored for people wanting to learn to sew at home, without any time pressure.
This sewing course teaches you everything necessary for starting a relaxing new hobby – all from the privacy of your own home. Unlike other courses, it is self paced and there is no set time to complete the course. This allows you to progress at your own pace. There's no pressure to keep up with a group or weekly modules.  12 months access is given to the course.  Why 12 months?  Research shows that Online courses that give life time access only 3% of people complete the course.  
It doesn't matter where you live, as long as you have internet access. The beginners online sewing course can be viewed on a desktop, tablet, laptop or a smart phone as often as you like. You may want access to a printer for printing PDFs, but this is optional. If you don't have a sewing machine, click here for a handy guide on what to purchase.
I just wanted to write and thank you for your wonderful sewing course – I have been working through it recently, and really enjoyed it. I learned some basic sewing skills at high school, but that was 15+ years ago so the refresher has given me some great confidence! I've been especially pleased to build my sewing skills, as my mum was a great seamstress – she sadly passed away a few years ago, and having inherited her machine, I have struggled with both wanting to learn some more sewing skills, but also feeling saddened that I could not learn from her. Your online course was a really helpful option to let me learn at my own pace and cope with the mixed emotions. I'm incredibly grateful that I came across your course, and I hope you know that for some of us, it's about more than "just sewing" and what you have created has great impact ❤ It gave me the confidence to tackle a practical project – I made this coat for my puppy! 
I highly reccomend this Beginners Course. Christeen explains clearly and teaches you the essentials of sewing that you need to know. She shows you step by step, giving you examples using both manual and elecronic machine. It's hard to find an online course like this that starts right at the beginning.




Fabric & Pattern Interpretation

Included - Tools & Equipment, Everything that you need including Scissors, Cotton Rulers, Tape measure, Pins. Fabric samples, Haberdashery, Sewing Pattern and printable Sewing Terminology Booklet.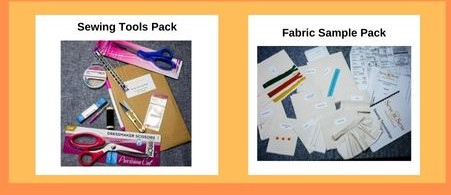 Included - Know Your Fabric Book with over 40 Fabric Samples to help you choose the right fabric for your project. Also the Sewing Project Planner to help you plan and organise your projects and Sewing Planner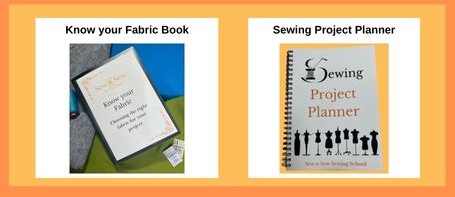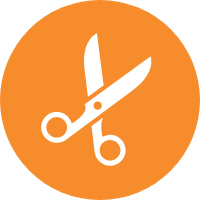 Module 1
In this Lesson, I go over the most common Tools and Equipment that are used in sewing. I cover the good, the bad and what each tool is used for.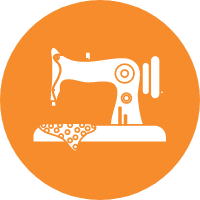 Module 2
Learn how to find your way around your sewing machine, with explanations about what the knobs, buttons and dials are and what they do. I explain the accessories that come with your machine, how and why you will use them, and show you how to change the needle in the sewing machine.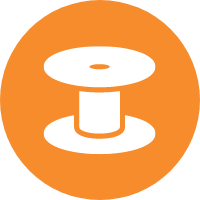 Module 3
Next, I will teach you how to wind the bobbin and thread the sewing machine ready to sew, including information on safety around the sewing machine.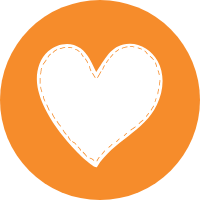 Module 4
Now we begin to look at getting the feel of your machine, and start building your confidence whilst using the machine. You will learn stitch length, sewing straight, reverse stitch and sewing in a curve.  How to unpick stitching.  Trouble shooting when your machine is not stitching right.  Pressing and Ironing.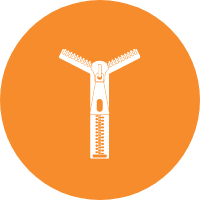 Module 5
This Lessons covers how to do gathering, all about darts – what are they and how to sew a dart, plus zippers, including different types of zippers and how to insert a lapped zipper.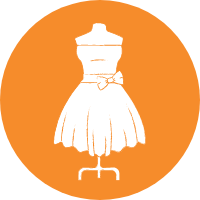 Module 6
I will show you how to take body measurements and the process to work out what size pattern you are in a sewing pattern, plus I will step you through the process of buying a sewing pattern. We will also cover how to read the back of the sewing pattern. Checking your pattern size.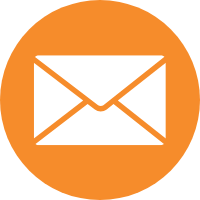 Module 7
This lessons focuses on the pattern envelope, and we take a look at what comes inside it, and what does all of the information mean.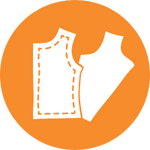 Module 8
Next we learn to understand the instruction sheet and find out what all the abbreviations mean, how to lay out the pattern on the fabric, and what is a selvidge?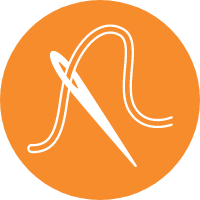 Module 9
I will teach you what is a notch, and why it is important when sewing your garment together.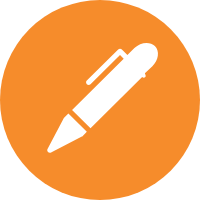 Module 10
Learn all about marking, including why and where to place markings on the fabric.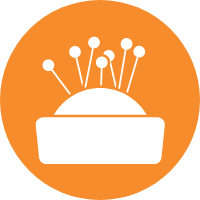 Module 11
You will follow pattern instructions to put a practice skirt together, to ensure you are understanding pattern instructions.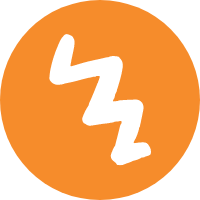 Module 12
Learn how to set your machine to zig zag, and when you might use the zig zag stitch.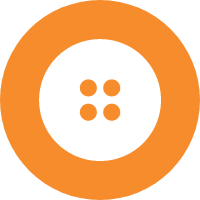 Module 13
Module 13 covers setting up your machine and how to complete a button hole.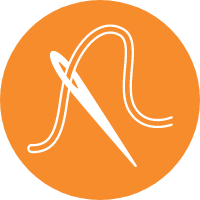 Module 14
I will teach you the necessary skill of hand sewing, as you may want to create something special at some stage that requires hand sewing.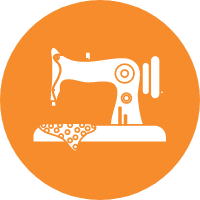 Module 15
The final module looks at sewing machine needles, including the different types of sizes and how to know which one to use for different fabrics. You will also learn how to clean and look after your sewing machine.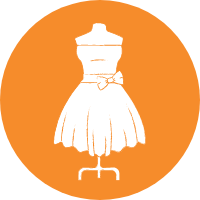 Module 16
Jeans and Trousers.   Step by step tutorial on how to Hem Jeans and Trousers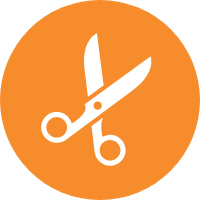 Module 17
Demonstrating to you Sewing Machine Feet you sould consider.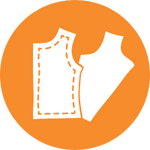 Module 18
Easy sewing Patterns projects to start with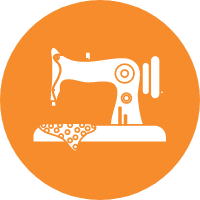 Module 19
Easy fabrics that are easy to work with as a Beginner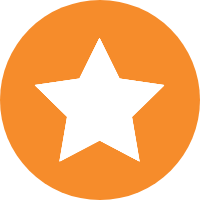 BONUS BOOKLET – TERMINOLOGY!
You will also receive a printable booklet that includes all the sewing terminology that you will find in a sewing pattern instructions.
Would you like to try before you buy?
You can access Modules 1 and 2 absolutely free, with no obligation to purchase the whole program. We know you will though, once you see how great it is!
GET MODULES 1 & 2 FREE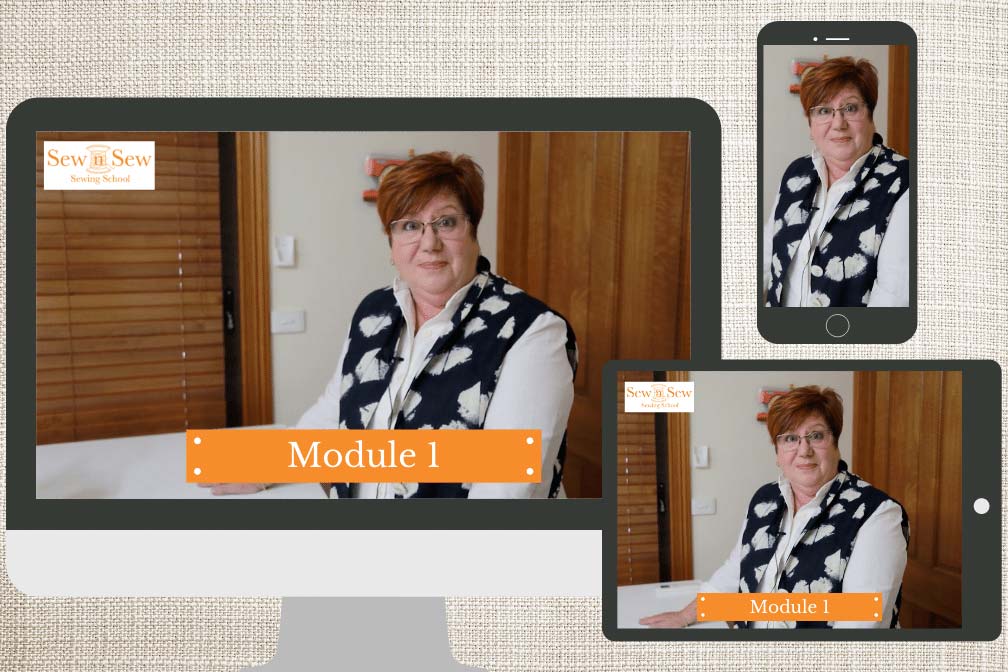 The Beginners Online Course is ideal for:

Anyone wanting to learn to sew at their own speed

People with mental health concerns such as anxiety or depression

People who would like to start a business offering handmade goods
Are you ready to learn? Let's do this!
By the end of this course, you'll have the skills and knowledge to confidently tackle sewing tasks you didn't think were possible. You will feel inspired about not only learning to sew, but also about discovering what your sewing machine can do. Remove any sewing nerves with our very practical, structured and sequential teaching method.
I can 100% recommend this Beginners Online Sewing Course. The course is well thought out with excellent videos.
Receiving all the sewing tools is terrific.
Christeen is a very experienced teacher who understands your worries about learning. Her support throughout the course was fantastic.
After you purchase the Online Beginners Course, you will be sent the Fabric Pack and the Tools Pack which contain everything you need to get started on the course. See below for the pack contents.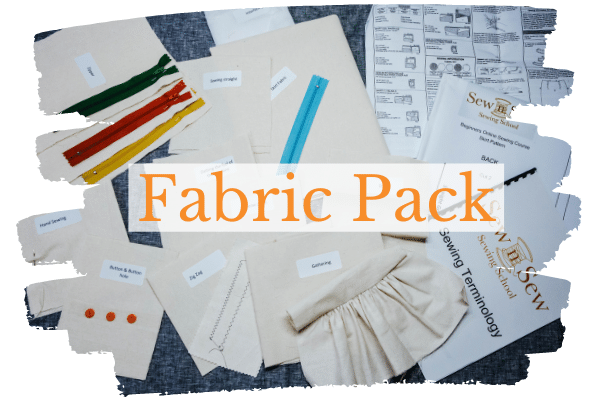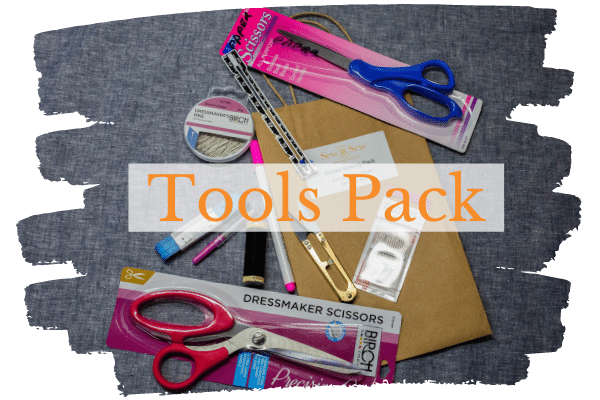 THE TOOLS & FABRIC PACK CONTAINS:
Dressmakers pins
Snipper scissors
Tape measure
Dressmaker's scissors

Packet of Sharps hand sewing needles (varying sizes 5-9)

Chalk pencil
Quick unpick and ruler
Fabric samples
Practice skirt pattern
Polyester thread (dark coloured)
This Beginners online sewing course is developed by and features Christeen Jacobs, an industry expert with over 30 years of experience in the bridal and evening wear field.
Christeen grew up watching her mother, who was a gifted seamstress, to sew and bead beautiful gowns. "Sewing is an art", she would tell her, "every seam must be perfect. The inside of the garment should look as good as the outside".
Christeen loved the way her mother could turn a simple picture into a work of art. She followed in her mother's footsteps, and went on to run her own made-to-measure Bridal and Evening wear business in Sydney for many years. She even won Gown of the Year three years running for her handmade creations. 
But her real passion lies in teaching others how to create and sew their own garments, as well as giving them the freedom to wear what they want. She loves watching their faces light up as they realise what they can achieve after their first lesson.
Beginners Online Course Purchase Options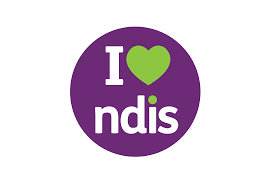 NDIS Recipients
Get in touch and I provide information on how you might be able to use NDIS funding for this course.
I made a skirt and I'm so pleased with myself, I honestly didn't think I could do it. Christeen's course was so easy to follow and her vidoes and instructions are very clear. Christeen I can not thank you enough for this tuition.
Without a doubt, doing the beginners course with Christeen was the best thing I have done in a long while.
The course taught me the basics of sewing, from using my machine properly, sewing terminology, basic clothing construction, reading patterns and buying fabric.
It gave me the confidence to have a go at making pyjamas, skirts, and dresses on my own and I have been really happy with the results.
Frequently Asked Questions
Is there any help available if I get stuck?
Once you've enrolled in the sewing course, you will be able to ask questions via the discussion group.  This is where you'll be able to ask Christeen questions, post photos and share ideas with the group. 
As a member of this group, you'll also be entitled to extra benefits such as learning new skills, free patterns, hints and expert tips that will enhance your sewing.
You have the option to email Christeen also if the issue can't be solved within our discussion group.
How many hours per week is required to complete the course?
The entire course runs for approximately 8 hours, but you have 12 months to complete it and can therefore take as long or as little as you like. Why 12 months?  Research shows that Online courses that give life time access only 3% of people complete the course.  
Do I need to be online at a particular day/time to complete the course?
You have 12 months (24/7) to undertake the course, so you can therefore choose any time you like to complete the modules.
Once I've paid for the course, how do I access it?
Once you have paid via the product link, you will have access to the course straight away.
If you decide to pay via bank transfer you will need to email me to advise of your payment and the link to the course will be sent to you, including your username and password.
The course can be viewed on a desktop, laptop, tablet or smartphone.
What if I don't have a sewing machine?
I have put together a handy guide to assist you in purchasing a new sewing machine here. You are welcome to email Christeen for further advice if you're unsure about a particular machine that you wish to purchase. 
Do you offer the course outside of Australia?
The course can be undertaken from anywhere in the world, but there will be additional shipping costs if you are purchasing outside of Australia. This is due to the increased costs involved in posting the Fabric Pack and Tools Pack to your location.