Beginners Online sewing course

This Beginners online sewing course is tailored for people wanting to learn to sew at home, without any time pressure.
This sewing course teaches you everything necessary for starting a relaxing new hobby – all from the privacy of your own home. Unlike other courses, you have 12 months to complete it. This allows you to progress at your own pace. There's no pressure to keep up with a group or weekly modules.
It doesn't matter where you live provided you have internet access. The beginners online sewing course can be viewed on a desktop, tablet, laptop or a smart phone as often as you like over a 12-month period. You may want access to a printer for printing PDFs, but this is not essential.

This Beginners online sewing course is ideal for:

Anyone with mental health concerns such as anxiety or depression.

Anyone wanting to learn to sew at their own speed.

People who would like to start a business offering handmade goods.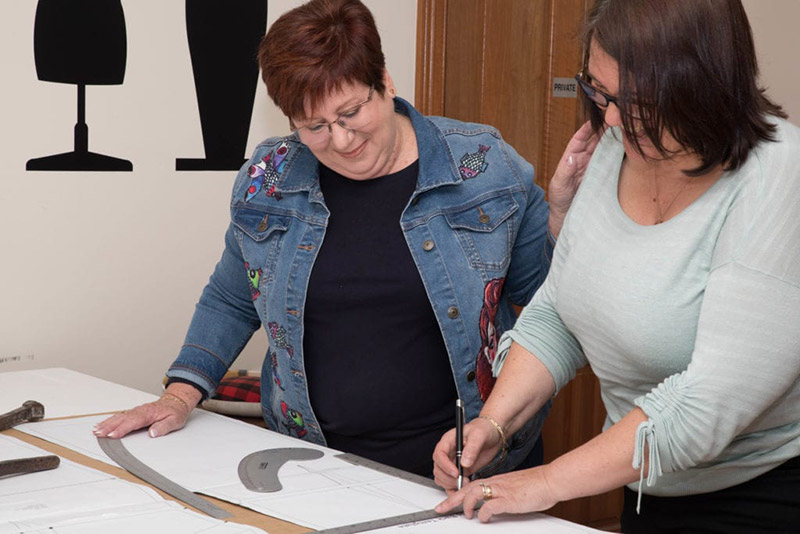 The right tools and equipment to start

Finding your way around your sewing machine

Threading the machine the right way

The art of winding a bobbin

How to interpret the pattern markings

The forgotten art of hand sewing

Learn the different types of stitches

How to gather 

Find out to stitch a dart

The secret to the easy way to insert a zipper

Taking measurements

Reading a  pattern

Laying out the pattern

Buying fabric

And SOOOO much more

Everything is supplied, you just need a sewing machine.
Fabric pack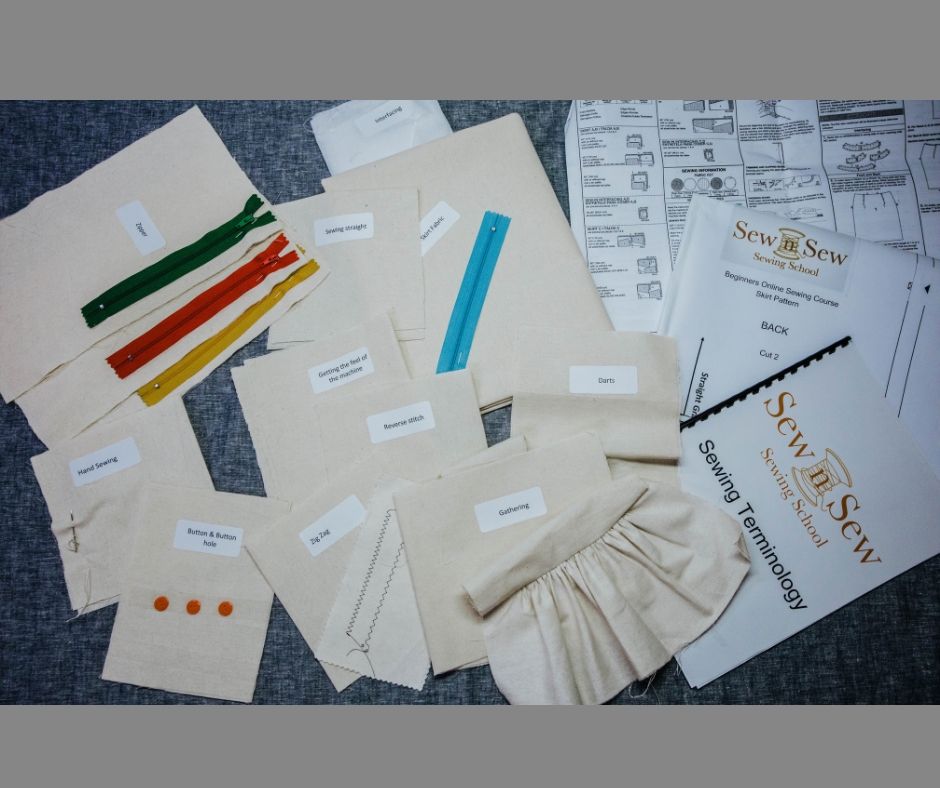 Sewing tools pack

By the end of this course, you'll have the skills and knowledge to confidently tackle sewing tasks you didn't think were possible. Feel inspired about not only learning to sew, but also about discovering what your sewing machine can do. Remove any sewing nerves with our very practical, structured and sequential teaching method.