Advanced sewing and Pattern making

Design, Create & Sew Your Own Pattern - Never buy another commercial pattern again!
Lets face it, commercial dressmaking patterns can be complicated when it comes to getting the right fit.
Do you want to take your sewing to the next level?
Is your sewing limited to only commercially available patterns?
Well let Sew n Sew Sewing School solve the problem. I'll  provide you with your personalised pattern template then show you tips and tricks on how to manipulate the pattern which will give you the freedom to design and create your own clothes with the perfect fit.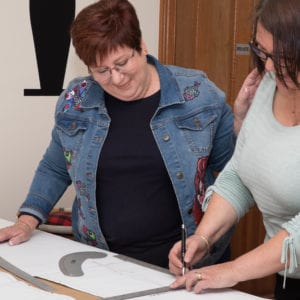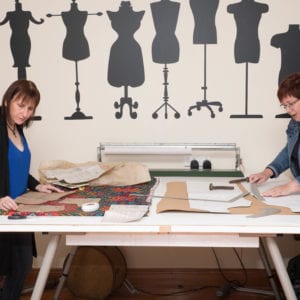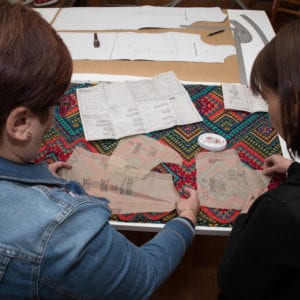 What you will learn
What students say about the Pattern making classes
I have just completed the pattern making course with Sew n Sew Sewing School.
I absolutely loved doing this course, I now have a pattern to fit my size perfectly.I now do not have to buy anymore commercial patterns.
A big thank you to Christeen she has been wonderful helping someone that did not have a lot of sewing experience.
I feel that this course has bought out the creative side in me and iIhighly recommend this course.
Thanks Kerry Adler
Hi Christeen I just wanted to let you know how much I enjoyed the Pattern creation course.  After years of sewing it is great to have a pattern that actually fits me.
I have already started to design my new summer wardrobe now that I can manipulate patterns.  Can't wait to now start making exactly what I want to wear.
Thank you for the very productive and enjoyable classes.
Deborah Hollingsworth
Christeen's pattern making course was an incredibly valuable.
I learnt all the different ways to make and alter a design.  I now feel confident to take what ever I have learnt from Christeen and apply it to create my very own personalised designs at home.
As someone who likes to take sewing inspiration from vintage styles I look forward to being able to look at images from the past and figure out how to recreate these for myself without having to buy expensive paper patterns.
I highly recommend this course.
Alice.
Would you like to enrol in one of my classes? Then I welcome you. Please visit my shop, select the course that best suits your needs and register your interest. You'll also find sewing starter packs and other accessories for the budding seamstress in my shop.
If you have any questions about my school and/or classes, please feel free to contact me on 0412 332 689 or send an email. I look forward to hearing from you soon.