Sew n Sew Sewing School Beginners online sewing course is for people who are unable to commit to a set time and date to attend my face to face classes, or for those who prefer to learn in their own time at their leisure in the privacy of their own location.
It doesn't matter where you live as long as you have internet access.  The course can be view on a desktop, tablet, laptop or a smart phone as many times as you like in the 3 month period.   You will need access to a printer for printing the PDF's.


1. Sewing tools and equipment.
2. Getting to know your sewing machine.
3. Stitches.
4. Gathering, darts, Zippers.
5. How to measure yourself for a pattern.
6. Reading the back of the pattern.
7. Laying out the pattern and understanding Pattern instructions.
8. Pattern markings and what they mean.
9. Hand sewing.
10. Sewing on a button and buttonholes.
The is so much more, including 3 Bonus modules..
7 Modules plus 3 Bonus modules.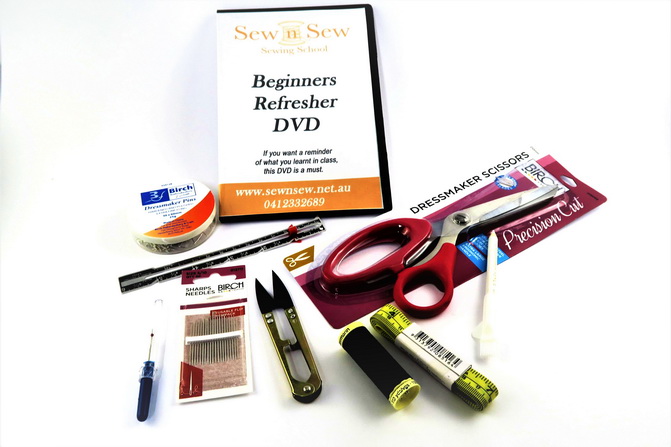 Sewing tools pack which includes all the sewing equipment such as:
Scissors,
Tape measure,
Pins, needle
Quick unpick
Ruler,
Cotton,
Snippers  
Refresher DVD to use as a reference in the future.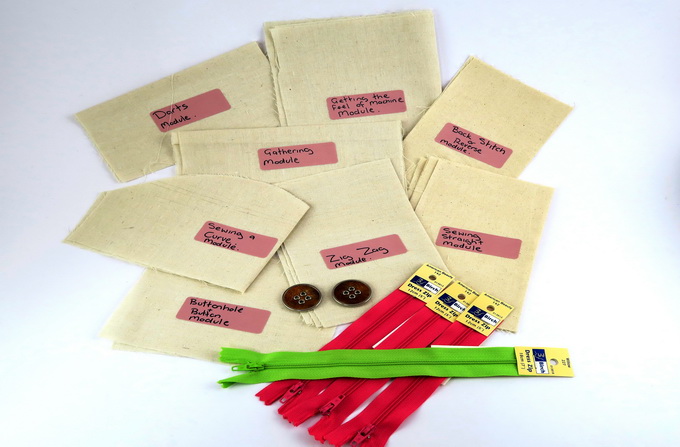 You will receive a pack containing:
Fabric samples, 
Zippers,
Buttons
1mtr of fabric for project.
All that is required to complete the course.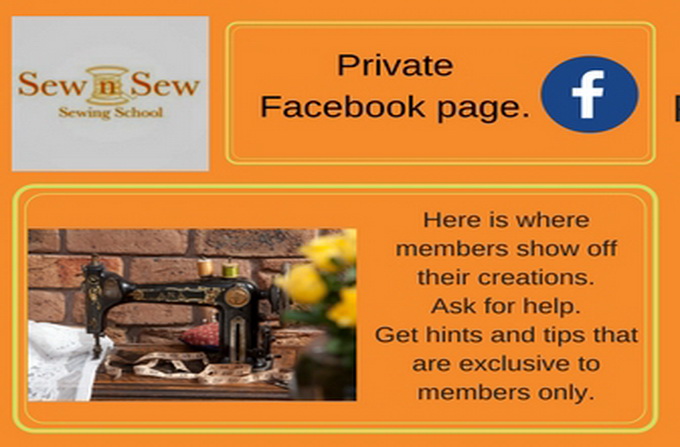 Access to the Sew n Sew sewing school Private Facebook page.
Show off your creatons
Ask questions.
Get hints, tips and learn new skills from video lessons that will be posted onto the page.
This is an investment for life.
$199.00 (AUD within Australia)
By the end of this course, you will have the skills and knowledge to confidently tackle sewing tasks you would otherwise consider yourself incapable of performing.
You will be excited not only at learning to sew, but in discovering what your sewing machine can do. You'll lose your fear of the sewing machine by following our very practical, structured and sequential teaching method.
 Frequently asked questions.
Want to take my online sewing course but don't have a sewing machine?
Follow the link below.
Get ready to sew with your Starters Pack
Ready to learn to sew? Start off on the right foot. Our Starter Pack will make sure you have all the tools you need on hand as you learn.
Shop Now