Take a look at Module 1 and 2

Everything for the
Beginners online sewing course
is supplied all you need is a Sewing machine.
Fabric pack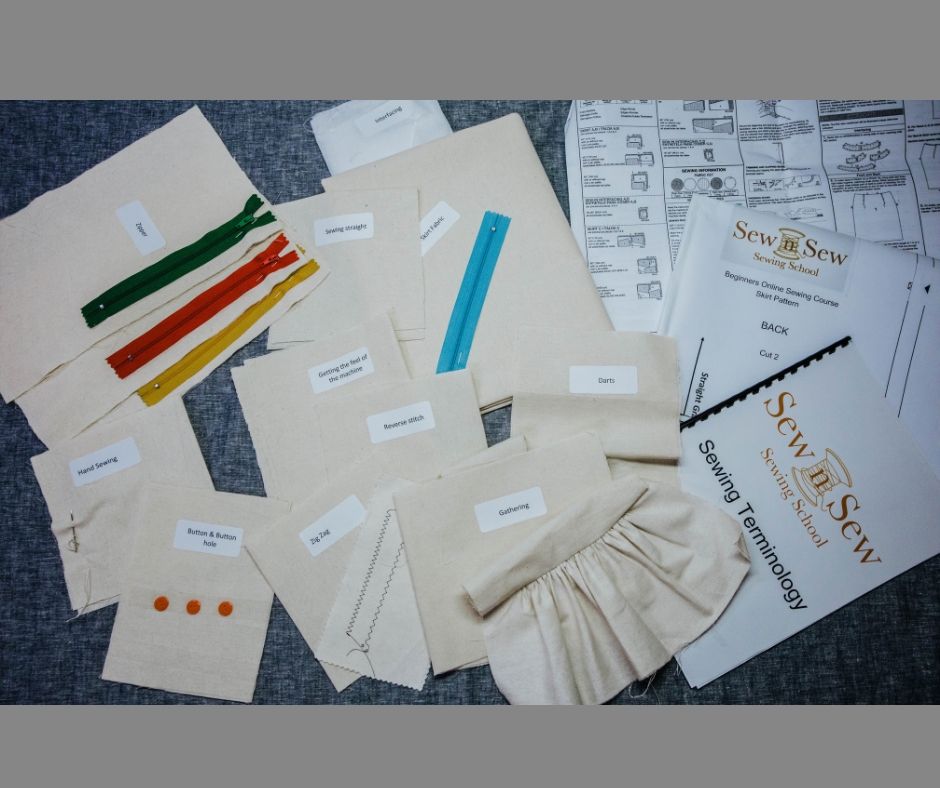 Sewing tools pack

In 15 modules, you'll learn everything you need for basic sewing, including:
General sewing tools and equipment
All about your sewing machine
Winding a bobbin and threading the machine
How to sew stitches, gathering, darts and zippers
Measuring yourself for a pattern, knowing your size
Reading the back of a pattern
Buying fabric and haberdashery
Laying out a pattern on fabric and understanding its instructions
What pattern markings are and what they mean
Hand sewing
Sewing on a button and buttonholes
And much more
I'll provide everything you need, including:
Sewing tools:

Dressmaking scissors
Paper scissors
Ruler
Cotton
Hand sewing needles
Quick unpick
Tape measures
Snippers
Dressmakers pins

All the fabric samples for sewing on
Skirt fabric and pattern
Zippers and Interfacing
Sewing terminology booklet
It doesn't matter if your machine is computerised or manual – both types are covered in the course.
By the end of this course, you'll have the skills and knowledge to confidently tackle sewing tasks you didn't think were possible. Feel inspired about not only learning to sew, but also about discovering what your sewing machine can do. Remove any sewing nerves with our very practical, structured and sequential teaching method.
The benefits of this course include:
You learn the essentials of sewing at a speed that suits you, from the comfort of your home
Everything you need is provided (apart from a sewing machine), so there's no need to go out to the shops
It is run entirely online, so you can do the modules when and where it suits you
You will learn the sewing skills to make clothes that suit your style and shape
Unlike sewing lessons on YouTube, this sequential course steps you through the basics. You learn to get the fundamentals right before moving on to more complex techniques
The course platform provides full support and the opportunity to participate in the discussion group – share your ideas, ask questions and show off your fabulous creations!
Course members get monthly tips and tricks via the platform and discounts on all future courses
By the end of the 15-module sewing course, you'll have learnt all the skills you need to be a confident sewer.
What students say about our online course
From Zahra
I wanted to learn something new, something I had never done before and that's when I came across Sew n Sew.All the modules are explained so well that someone like me, who had never even sewn a button before; could make a skirt for myself.The course taught me how to use a sewing machine properly,the basics of sewing and reading patterns. Christeen has been very helpful & supportive throughout the course.
I am glad I took up the course. I can't wait to finish and share the pictures of the new project I'm working on right now.
Thank you very much Christeen
The Pajama pants opposite is the first garment that Zahra made after completing the course.
__________________________________________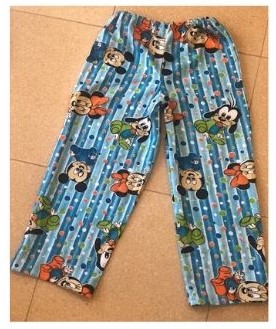 From Rasela.
Thank you Christeen for the amazing course that I learnt so much from.
It was so easy to understand and the videos were so clear.  I had tries other sewing courses before but they never had any of the skills that I have learnt from you.  I have been sewing for my family and they are so proud of me.  Thank you again.
Rasela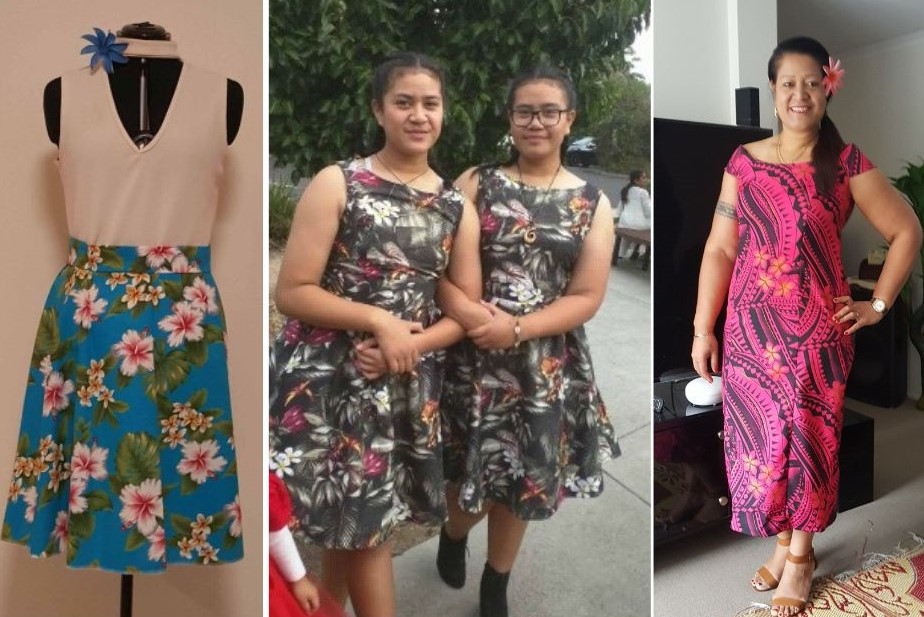 From Hnin
Hi Christeen,
Thank you very much for a very clearly instructed and well structured online course.  Based on the skills that I learnt I made this dress and pants for my daughter.  Thank you again
Hnin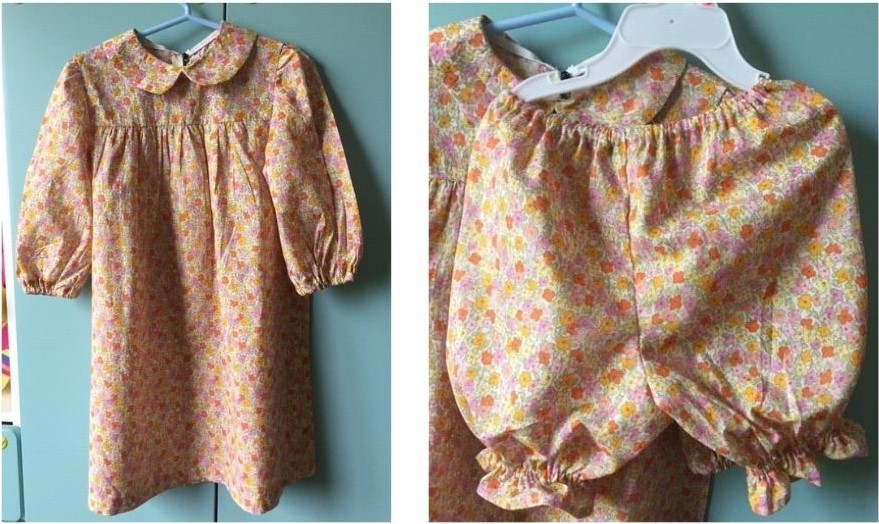 From Rebecca

"An extremely well-constructed online sewing course with simple step by step instructions. For anyone who would like to be able to sew a garment from a pattern this course will definitely give you the necessary skills. It is methodical and moves slow enough that you can easily grasp the concepts and follow along. It was great having all the materials for the course with clear labels on the different pieces of the fabric in order to systematically achieve the various steps."
– Rebecca
From Bronwyn

"I would like to thank you so much for these classes online. You explained it all very well. I used to sew my children's clothes and some simple pants for myself, but I took shortcuts and didn't think I needed to use the notches, darts etc. now I find it gives the best possible outcome and will sew properly all the time. Can't wait to start making more clothes. Thank you so much Christeen and the video taping is spot on too."
– Bronwyn
From Jessica

"I had completed other classes, learning how to how to sew a bag and cushion cover, but no one actually covered all the necessary elements of garment construction, basic pattern understanding, cutting of patterns etc… until I found Sew n Sew. With each module focusing on a goal, I developed the skills and independence to try new things. Sew n Sew was a brilliant choice. The step by step video modules made the course easy to follow. If I had any questions Christeen was always ready to help via the private Facebook page and was quick to reply. The online sewing was a great success. I have completed a dress, a skirt and a pair of PJ shorts."
– Jessica