Are you on the hunt for a sewing machine? Don't really know where to begin? The best place to start is by asking yourself the following questions:
What do you want to use your sewing machine for?
Do you want to: sew clothing, make crafts, do alterations?
What can you afford?
There is no point in looking at a high end machine if you have a limited budget. There will always be a machine that offers so much more if you spend a little bit extra, but if you have no need for all those fancy extra stitches there is no need to part with those extra $$$.
How many stitches do you need?
Once you set yourself a budget, between what you need and what looks exciting are two very different things. To sew successfully you only need straight and zigzag stitches. These two stitches will allow you to do just about anything you want and need. My sewing machine has over 50 stitch types and I sew every day, but I rarely use anything other that my straight stitch and zigzag stitch. The rest of the stitches look great, and are fun, but are rarely used on a regular basis.
What attachments come with the machine?
It is important to find out what attachments come standard with the machine. If you want to make clothing you will need a zipper foot and a buttonhole foot.
Do you want a manual or computerised machine?
Manual machines may not appear to be as much fun as their computerised counterparts, but they can still handle the basic sewing tasks. Also older, good quality manual machines can be fantastic starters because they are easy to master and tend to be heavyweight.
Most of the modern sewing machines are computerised and have stronger motors and extra power, so they don't struggle with heavyweight fabrics or constant use. Computerised machines also tend to have superior stitch lines, with more evenly spaced stronger stitches. Your choice really does come down to your budget.
If money is an issue, recognising your own sewing expectations is essential. If you rarely sew now, a new, expensive machine that requires a lot of learning is not necessarily going to make you sew more. A solid machine that covers all the basics and only requires "threading and plugging in" will seem less daunting.
Manual Sewing Machine Options
I have seen these machines around in large fabric stores from $99 to $249.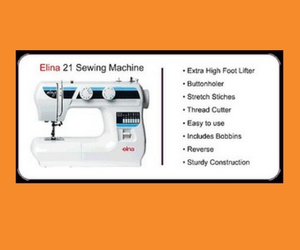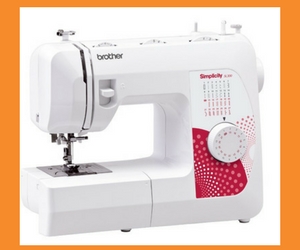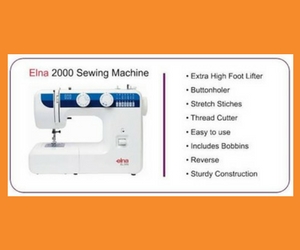 Computerised Sewing Machine Options
I have seen these machines around in large fabric stores from $299 to $599.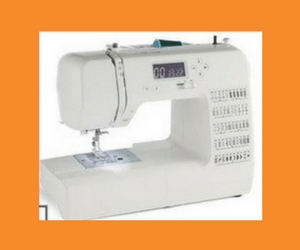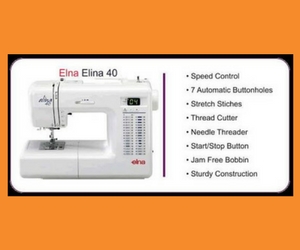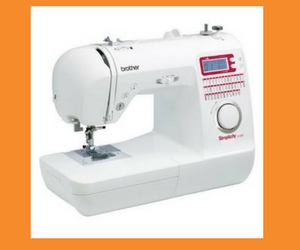 Like any other purchase, search online to get an idea of prices.
Good quality second hand machines are an alternative. Places like Gumtree and eBay have many for sale, but make sure the machine has been serviced and is in good working order.
Large fabric stores often have big sales on sewing machines, and you will pay even less if you are a VIP member.
My best advice is to do your own research and buy the best machine you can within your budget without being caught up by salesman hype.