Intermediate Online Sewing Course
Take your sewing to the next level with this Intermediate Online Sewing Course designed to build on your sewing skills.
Want to try the it out for FREE?
If you would like to trial the Intermediate Online Sewing Course before you purchase, you can get the first two modules ABSOLUTELY FREE!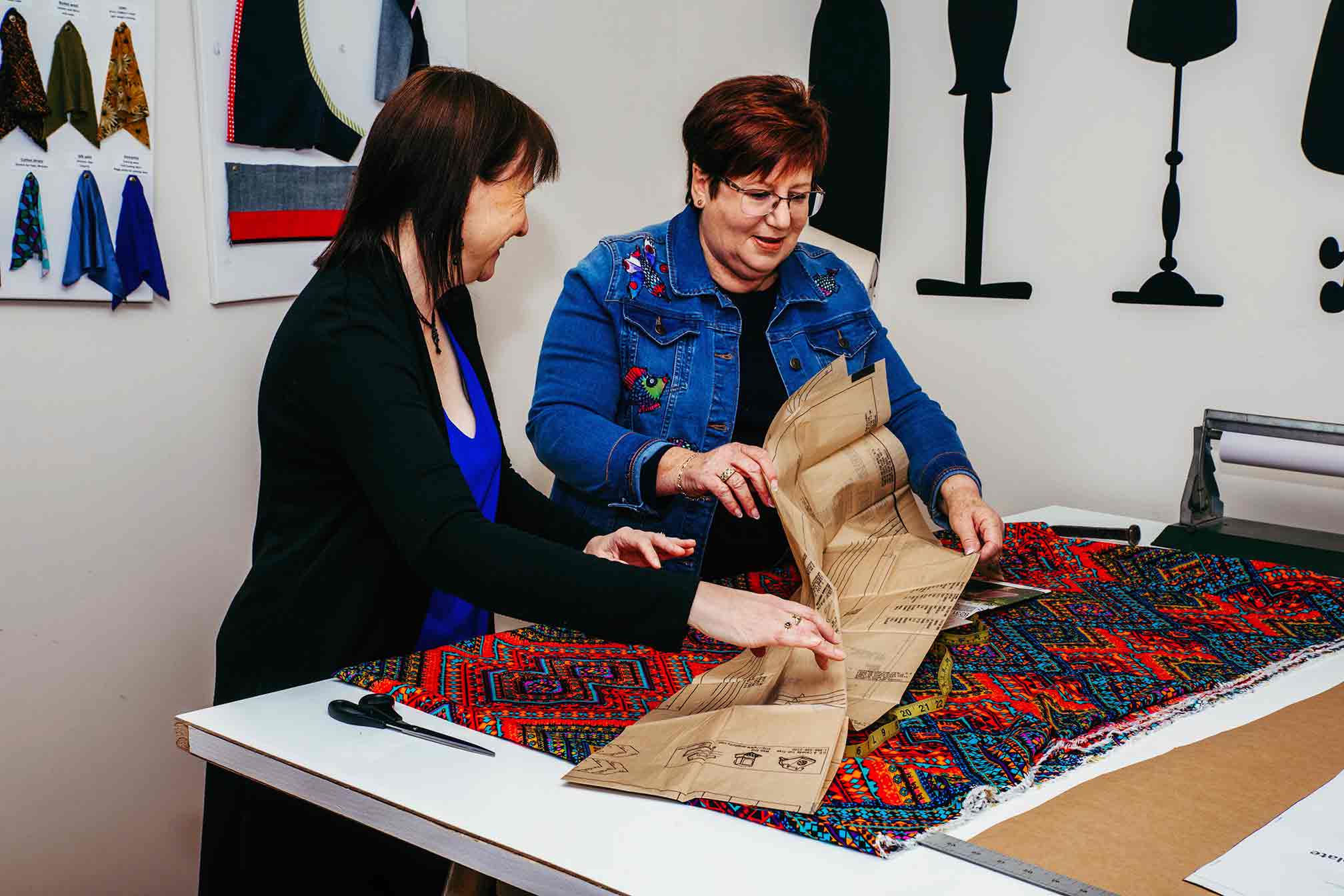 EXPERT GUIDANCE
Take your sewing to the next level under the expert guidance of Christeen Jacobs, an industry expert with over 40 years experience in the sewing industry.
Are you are eager to take on new sewing projects but find the pattern instructions difficult to understand? Perhaps you sew the same type of garment over and over again because you are afraid to tackle something new?
In the Intermediate Online Sewing Course, you will learn different techniques, including how to sew zippers, collars, sleeves, necklines and  pockets, plus industry tips and tricks and much more.
With practice, this program will have you confidently following a pattern and sewing garments that you never thought that you would attempt. We'll be there the whole way through, guiding you and showing you exactly what to do, all from the comfort of your own home.
It doesn't matter where you live, as long as you have internet access and a device to learn from. The Beginners Online Sewing Course can be viewed on a desktop, tablet, laptop or a smart phone as often as you like. 
I went to Sew n Sew to learn the basics of sewing and then planned to go my own way but I found Christeen to be such a knowledgeable and gracious teacher I have stayed to learn more and challenge myself.
I have made several dresses for myself and I am about to undertake a lined woollen coat. Thank you Christeen for unleashing my inner sewist.



Fabric, Patterns & Interpretation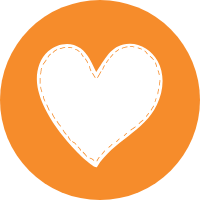 Module 1
Stay stitch – What is it and why we use it
Basting stitch – When to use this stitch
Facings – What is a facing, when do we use a facing?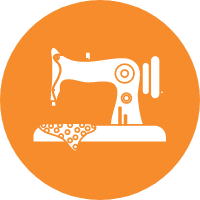 Module 2
Why you need to trim the seam allowance
The importance of clipping
What is under striching and how to do it
Top stitching
Trimming the collar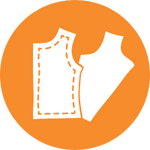 Module 3
The difference between your clothing size and a commercial sewing pattern size
The cutting size can sometimes be different to the pattern size – this is important to understand
Understanding the instruction sheet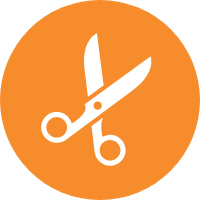 Module 4
How to move the bust dart if it is too high or too low
How to shorten or lengthen the pattern
Different ways to fold the fabric for placing the pattern, it is not always the same way that fabric is folded for placing the pattern
Understanding the straight grain.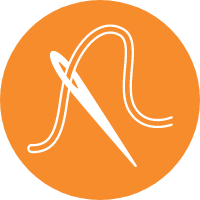 Module 5
What is interfacing
When to use it
Which one to use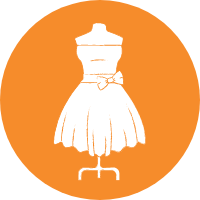 Module 6
Fitting the bodice and the skirt
How to adjust the skirt and armholes
How to adjust a gaping armhole
Changing a neckline
Lining – How to line a bodice or a skirt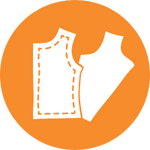 Module 7
How to identify the markings on a pattern
Set in sleeve – Learn the easy way to to insert into the armhole
How to create a puffed sleeve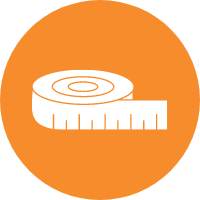 Module 8
How to create a waistband for skirts or pants

Learn the easy way to finish a waistband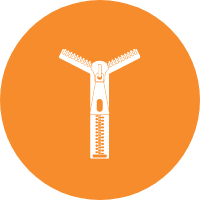 Module 9
How to create a lapped zipper and trouser zipper
Version 2 of a lapped zipper – this is a better version of the original lapped zipper
Invisible zipper – once you master this you will never want to use another type of zipper again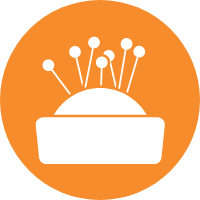 Module 10
How to put together a shirt collar
How to put together a stand up collar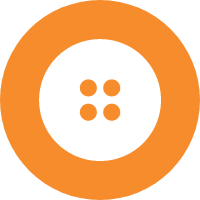 Module 11
How to put together trousers for any type of pants, including track suit pants
Learn the easy way to attach elastic into a waistline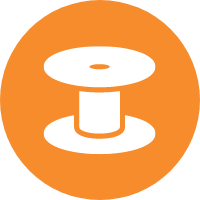 Module 12
How to insert a side pocket
How to do an angled pocket
Pleats – what are they and how to construct them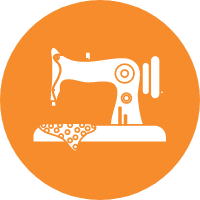 Module 13
What is bias binding?
How to attach it?
How to make your own bias binding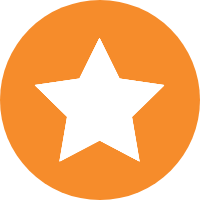 BONUS: Tips & Tricks
You will also receive 8 sewing tips to make your sewing easier!
Are you ready to learn? Let's do this!
By the end of this course, you'll have extended your sewing skills to a whole new level, be making garments you never thought possible and you'll have the skills and knowledge to confidently tackle sewing tasks you have never dreamt of. You will feel inspired about not only being able to sew, but also about discovering more of what your sewing machine can do. 
The Intermediate Sewing Online Course is ideal for:

Anyone who has difficulty understanding pattern instructions

Anyone wanting to learn new skills

Anyone wanting to improve on what they already know
I had been sewing for awhile but nothing ever really turned out the way it should. But since taking the Intermediate course, I now understand what the patterns are telling me to do. The finish on my garments is now so much better and the tips and tricks I learned were invaluable. I highly recommend this course.
Would you like to try before you buy?
You can access Modules 1 and 2 absolutely free, with no obligation to purchase the whole program. We know you will though, once you see how great it is!
GET MODULES 1 & 2 FREE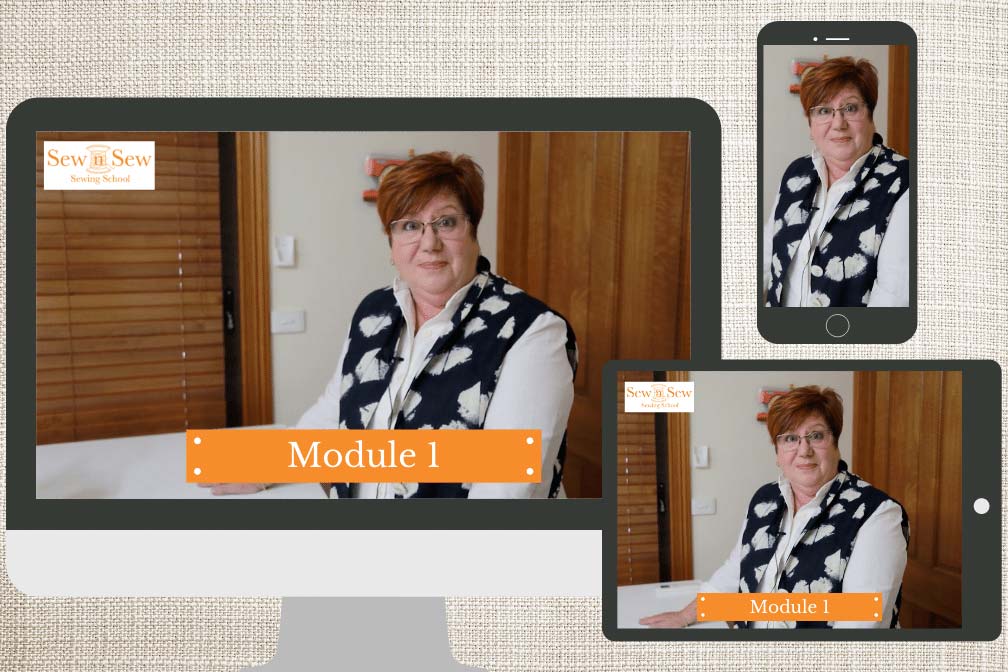 This Intermediate Online Sewing Course is developed by and features Christeen Jacobs, an industry expert with over 40 years of experience in the bridal and evening wear field.
Christeen grew up watching her mother, who was a gifted seamstress, to sew and bead beautiful gowns. "Sewing is an art", she would tell her, "every seam must be perfect. The inside of the garment should look as good as the outside".
Christeen loved the way her mother could turn a simple picture into a work of art. She followed in her mother's footsteps, and went on to run her own made-to-measure Bridal and Evening wear business in Sydney for many years. She even won Gown of the Year three years running for her handmade creations. 
But her real passion lies in teaching others how to create and sew their own garments, as well as giving them the freedom to wear what they want. She loves watching their faces light up as they realise what they can achieve after their first lesson.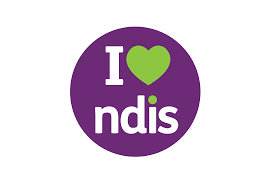 NDIS Recipients
Get in touch and I provide information on how you might be able to use NDIS funding for this course.
I would like to thank you so much for these online classes. You explain everything so well.
I used to take shortcuts and didn't think that basting and under stitching was important but now realise why I need to do this.
Thank you for the lesson on the invisible zipper, something I never thought I would master until I took your classes.
Frequently Asked Questions
Is there any help available if I get stuck?
Once you've enrolled in the sewing course, you will be able to ask questions via the discussion group.  This is where you'll be able to ask Christeen questions, post photos and share ideas with the group. 
As a member of this group, you'll also be entitled to extra benefits such as learning new skills, free patterns, hints and expert tips that will enhance your sewing.
You have the option to email Christeen also if the issue can't be solved within our discussion group.
Do I need a printer?
You may want access to a printer for printing PDFs, but this is not essential.
How many hours per week is required to complete the course?
The entire course runs for approximately 8 hours, but you have 12 months to complete it and can therefore take as long or as little as you like. 
Do I need to be online at a particular day/time to complete the course?
You have 6 months (24/7) to undertake the course, so you can therefore choose any time you like to complete the modules.
What device can I view the course on?
The Intermediate Online Sewing Course can be viewed on a desktop, tablet, laptop or a smart phone as often as you like. 
Once I've paid for the course, how do I access it?
Once you have paid via the product link, you will have access to the course straight away.
If you decide to pay via bank transfer you will need to email me to advise of your payment and the link to the course will be sent to you, including your username and password.
The course can be viewed on a desktop, laptop, tablet or smartphone.
What if I don't have a sewing machine?
I have put together a handy guide to assist you in purchasing a new sewing machine here. You are welcome to email Christeen for further advice if you're unsure about a particular machine that you wish to purchase. 
Do you offer the course outside of Australia?
The course can be undertaken from anywhere in the world, as long as you have an internet connection and device to view it on.