Sewing lessons for Beginners, Intermediates and Kids
ONLINE COURSES
Sewing lessons, how to make patterns or improve your skills from any device, wherever you are in the world.
FACE-TO-FACE CLASSES
Check out the timetable for beginner and intermediate face-to-face sewing class times. 
BEGINNERS
Learn the foundations of sewing to get off to a flying start
INTERMEDIATE
Build your skills with guidance and advice from an industry expert.
ONLINE OR FACE-TO-FACE
Choose your course option based on your location and requirements

BEGINNERS & INTERMEDIATE
Our online and face-to-face courses suit both beginner and intermediate sewers.

ONLINE OR FACE-TO-FACE
Choose to learn to sew in either an online or face-to-face setting.

EXPERT GUIDANCE
Be guided on your journey by industry expert Christeen Jacobs.
If you are a beginner and have been thinking about learning to sew or have intermediate skills but would like to build on this knowledge, Sew n Sew is for you.
We offer a range of course options for beginner and intermediate sewers, including pattern making, in both an online environment or face to face classes. 
Our classes are all run by industry expert Christeen Jacobs, who ran her own business designing and making Bridal and Evening wear for over 40 years.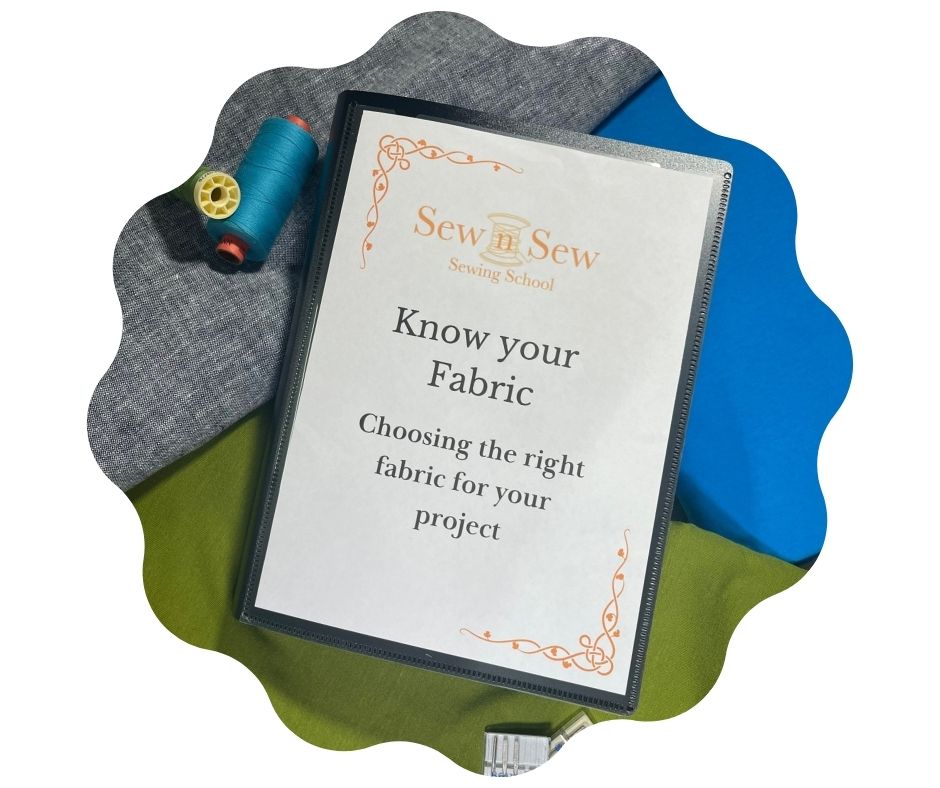 LIMITED TIME OFFER!
We have a limited number of the Know Your Fabric Book available for purchase!
The Know Your Fabric Book contains over 40 samples of the most popular fabrics available from Australian retailers, and explains how to use each of them.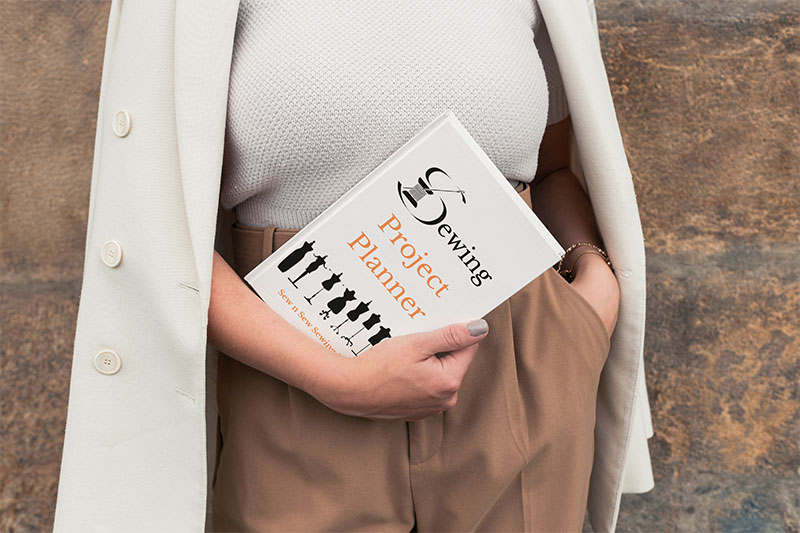 PLAN YOUR SEWING PROJECTS WITH EASE
Grab a copy of my A5 Sewing Planner to help you plan, collate and manage your sewing projects.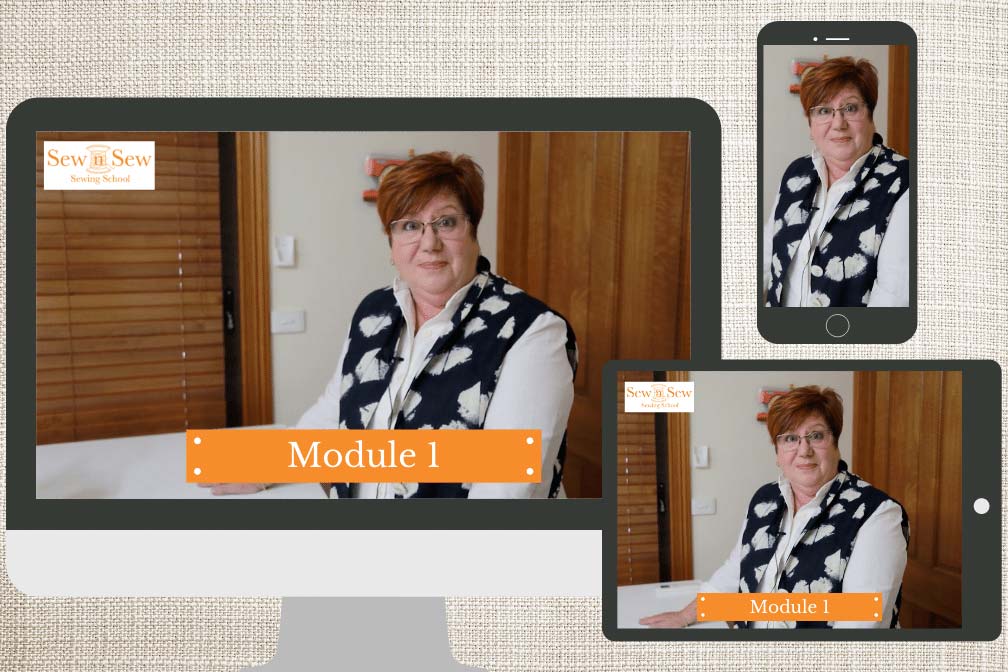 ONLINE COURSES
Learn the foundations of sewing online from Christeen Jacobs, an industry expert with over 40 years' experience in the sewing industry.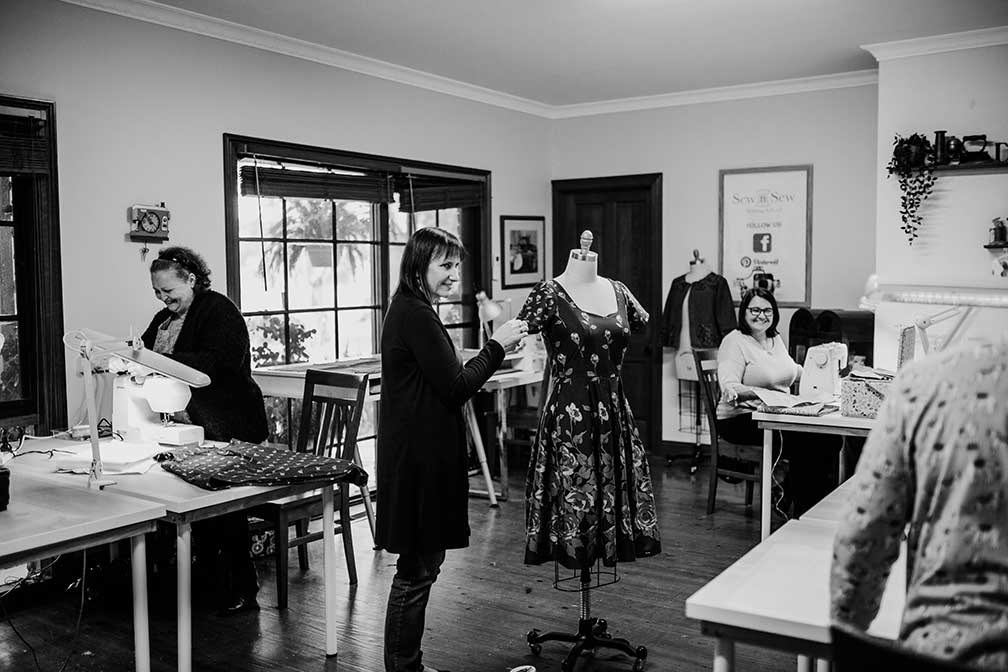 FACE-TO-FACE CLASSES
Enjoy the hands on approach of learning in a live environment with other students, with expert guidance and assitance. 
Christeen I would like to thank you for opening up a whole new interest for me. After years of negative thoughts about sewing, I have found that I absolutely love it. I now have a keen interest in fashion, materials and colour.
It is a good feeling when someone makes a positive comment and I can proudly say "I made it". 
It is great for the mind and if I can't work it out you are there to guide me. My only regret is that I didn't find this passion years ago.
Without a doubt, doing the beginners course with Christeen was the best thing I have done in a long while.
The course taught me the basics of sewing, from using my machine properly, sewing terminology, basic clothing construction, reading patterns and buying fabric.
It gave me the confidence to have a go at making pyjamas, skirts, and dresses on my own and I have been really happy with the results.
Sew n Sew Sewing School is run by Christeen Jacobs, an industry expert with over 40 years of experience.
Christeen has been running face-to-face sewing classes for 40 years, and has since then expanded to offering online courses for sewers who are both starting their journey as beginners or increasing their skills through intermediate classes.
Sew n Sew has recently also introduced a Kids Online Sewing Course and is enjoying sharing the joy of sewing with the younger generation.
Christeen welcomes all sewers, from beginners to intermediate, and can't wait to help you on your journey to learning to sew, improving your sewing or growing your fashion business.