A5 Sewing Planner to help you plan, collate and manage your sewing projects.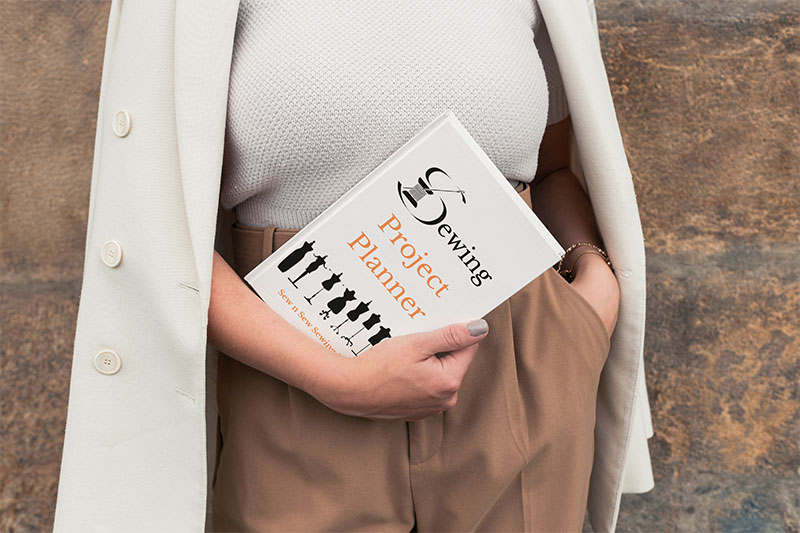 About The Sewing Project Planner
A5 Planner
Planning is a very natural process. Every day we all make lots of little plans (e.g. what we will watch on tv tonight, what we will do at the weekend, what we will have for dinner, where we will go on holiday). The process is so natural that we probably don't even think of it as planning, just another part of our daily lives.
Whether you are sewing to create a functional wardrobe, or preparing for a special occasion, planning each project helps to promote focus and direction.
Planning will help you go a long way in your sewing.
Some projects can be like big complicated puzzles so, without a road map, it is easy to make costly mistakes
and waste money.
This planner is helpful if you are unsure of exactly what you need to consider when sewing your next garment. There is lots of useful information in this Planner to help you organise your projects and make your sewing enjoyable.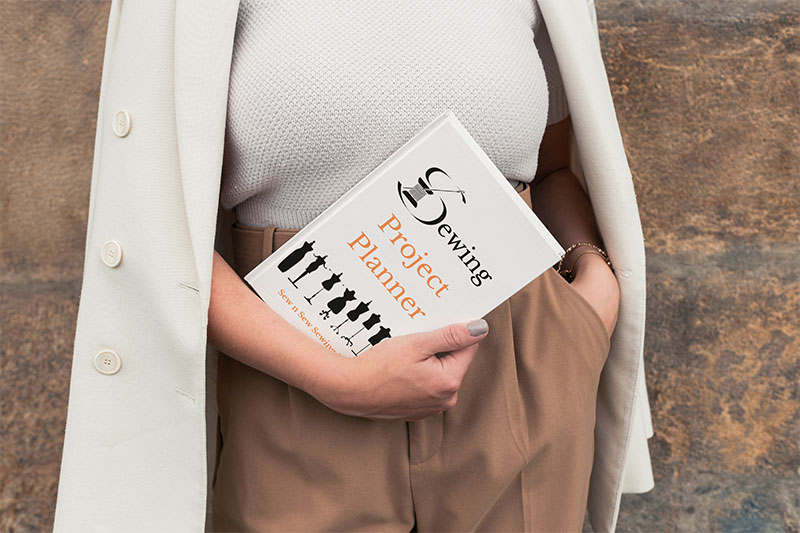 Measurements Chart
Pattern Size Chart
How to check the finished measurements before starting your project
Useful sewing machine feet
Sewing machine needles guide
Tips on Interfacing
List of Sewing Pattern Companies
4 pages to record the sewing patterns that you already have so you don't double up
70 Project Planning pages for recording your design
The Sewing Project Planner was developed by Christeen Jacobs, an industry expert with over 40 years of experience in the bridal and evening wear field.
Christeen grew up watching her mother, who was a gifted seamstress, to sew and bead beautiful gowns. "Sewing is an art", she would tell her, "every seam must be perfect. The inside of the garment should look as good as the outside".
Christeen loved the way her mother could turn a simple picture into a work of art. She followed in her mother's footsteps, and went on to run her own made-to-measure Bridal and Evening wear business in Sydney for many years. She even won Gown of the Year three years running for her handmade creations. 
But her real passion lies in teaching others how to create and sew their own garments, as well as giving them the freedom to wear what they want by helping them to design their own patterns.
She created the Sewing Project Planner after listening to her students about their struggles to plan and manage their projects.