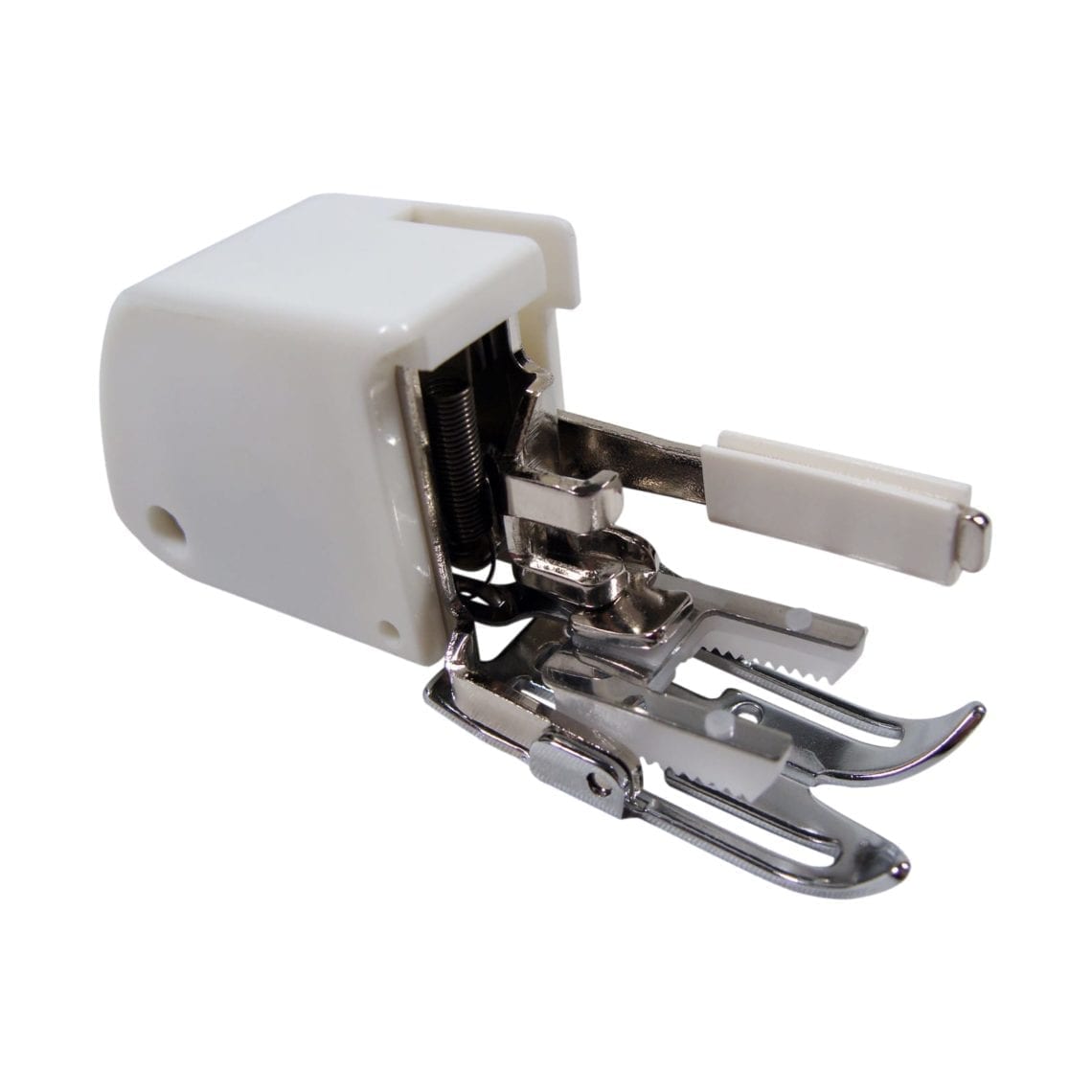 What is a Walking Foot used for?
The walking foot is designed for sewing multiple layers of fabric without puckering. It is very useful for sewing anything which is cut on the Bias, or silky, satin or slippery fabric. It is also very useful when trying to match patterns on a seam.
A walking foot needs to be screwed onto your machine.