Kids beginner sewing course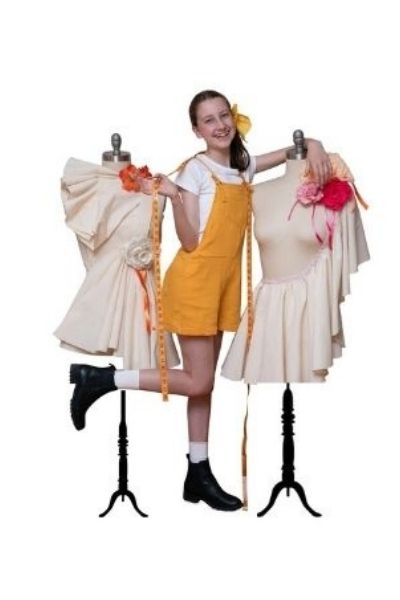 Is your child crafty, always cutting things up, trying to make something out of nothing?  Well nurture that creativity by giving the gift of the Kids Beginner Sewing Course, a skill that will last a life time.
This is an online course that they can access at any time that suits them with access to the course for a period of 12 months.
Other than the sewing machine everything is supplied for the kids Beginners Sewing Course so you don't have to shop for things you yourself may not understand.
From the start I will teach them how to use their sewing machine, build confidence before moving onto the important basic skills.
Additionally they will learn how to embellish or update new and old clothing and as a Bonus there is a lesson on learning to knit.
100% support and feedback is given every step of the way in the Kinds Beginners Sewing Course to ensure that they succeed.

This Kids Beginner Online sewing Course is ideal for:

Anyone aged 8 to 15 who is a
complete beginner

Anyone who has an interest in fashion 
with individual taste.
Sienna loved learning to sew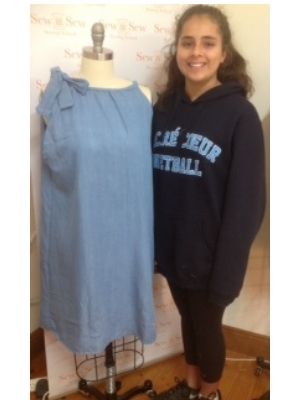 Tina was a natural at sewing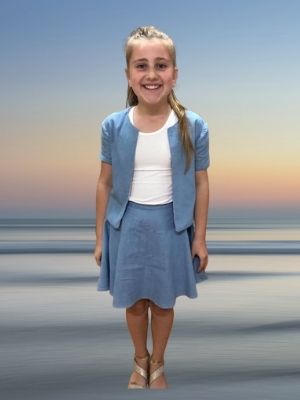 What you will learn in the course.

How to set up your sewing machine.
Threading the machine
Winding a Bobbin
Safety around your sewing machine.
How to sew straight
Reverse stitching

Reverse stitching
What is seam allowance
Sewing a curve
Gathering
How to use Bias Binding
Stitch lengths
Inserting a zipper.

Going to make a pair of shorts with an elastic casing
Make a summer top with ties at the shoulder
Your going to make an A line elastic waisted skirt
Make a fitted skirt with a zipper

How to Embellishing new and old clothing.
Jazz up secondhand clothing to give it new life.
As a Bonus I am going to teach you how to to knit.


Patterns, Fabric, Haberdashery & Knitting wool/needles
What colour fabric you receive depends on stock levels.

Fabric samples for learning basic skills & All Sewing Tools required for the course