Kids Beginner Online Sewing Course 
Online Sewing Course for kids where they will learn how to use a sewing machine, basic sewing skills and how to knit. All materials are included.
Want to try the it out for FREE?
If you would like to trial the Kids Beginner Online Sewing Course before you purchase, you can get the first two modules ABSOLUTELY FREE!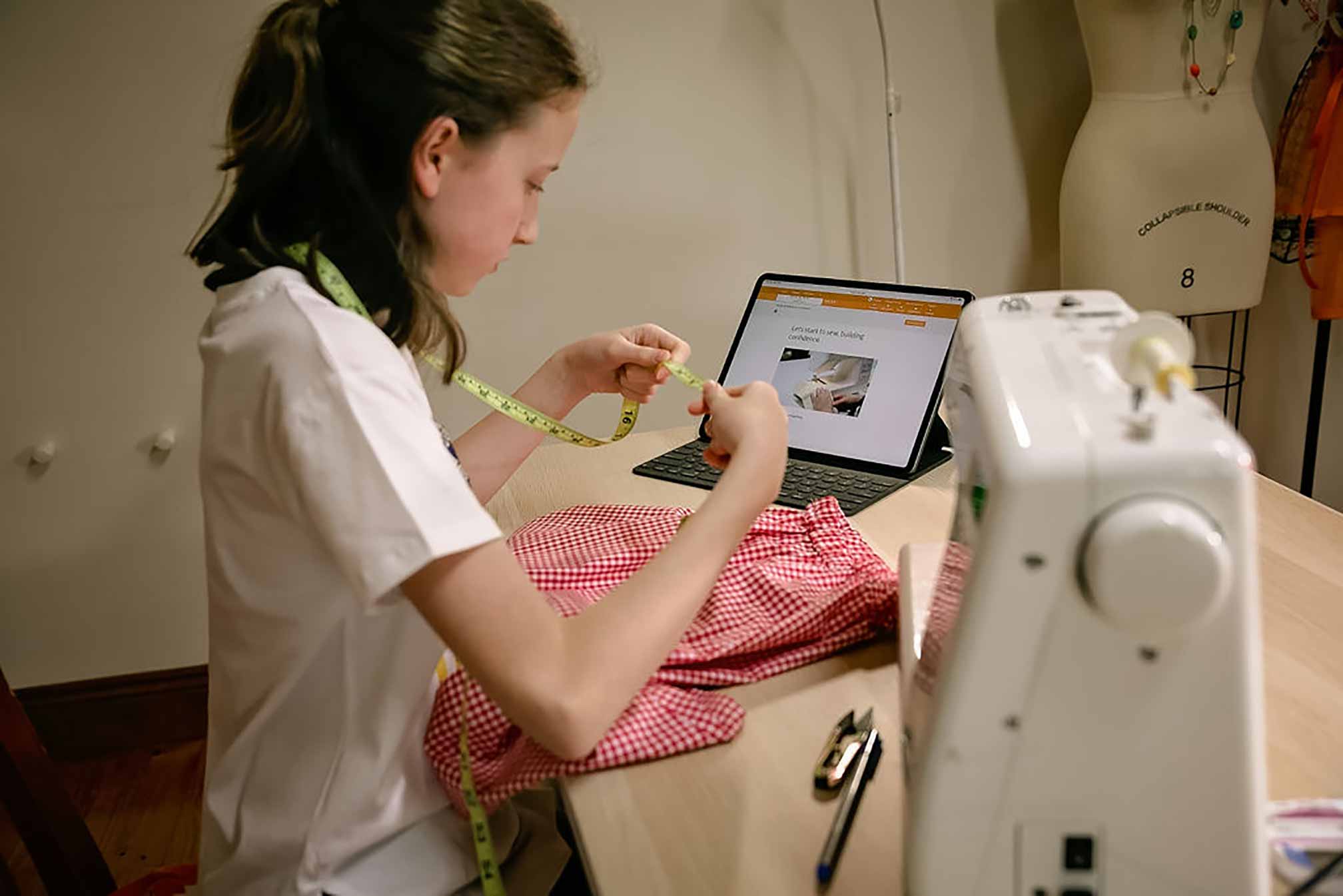 EXPERT GUIDANCE
Kids will be learn the basics of sewing under the expert guidance of Christeen Jacobs, an industry expert with over 40 years experience in the sewing industry.
INCLUDES TOOLS & FABRIC
A package containing fabric to make 4 wearable outfits, patterns, haberdashery, knitting wool and needles, fabric samples and all sewing tools required for the course will be sent via post.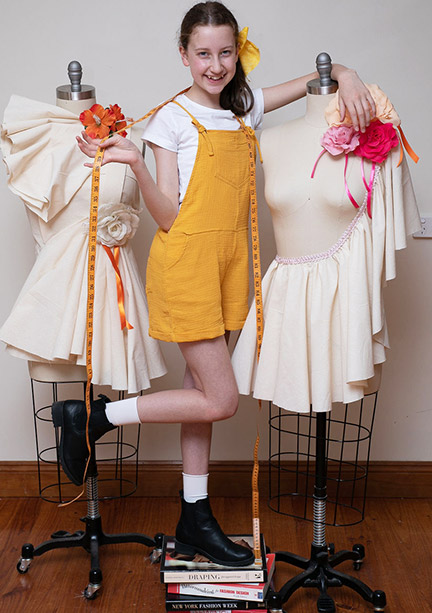 Is your child crafty, always cutting things up, trying to make something out of nothing? We will nurture that creativity by giving the gift of the Kids Beginner Sewing Course, a skill that will last a life time. This is an online course that they can access at any time that suits them with access to the course for a period of 12 months.
Other than the sewing machine everything is supplied for the Kids Beginners Sewing Course so you don't have to shop for things you yourself may not understand.
From the start I will teach them how to use their sewing machine, build confidence before moving onto the important basic skills. They will make 4 wearable outfits, and additionally they will learn how to embellish or update new and old clothing and as a Bonus there is a lesson on learning to knit.
100% support and feedback is given every step of the way in the Kids Beginners Sewing Course to ensure that they succeed.
Thank you for teaching my daughter Sienna to sew. She wanted to learn for such a long time but as I knew nothing about sewing I wasn't able to help her but thanks to you, she now makes her own clothes and she even does the odd repair for her Dad and I.
Even though she has finished the course she still refers to the course when she feels that she needs a refresher on something.
At 8 years old, the skills that my daughter has learned from Sew n Sew Sewing School are astounding. She now makes her own clothes and gifts for her friends. Christine is a brilliant teacher.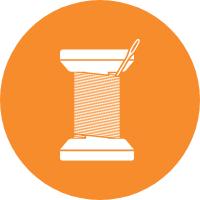 Module 1
What is in your sewing kit

Tools and equipment explained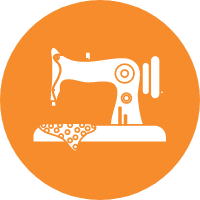 Module 2
Getting to know your sewing machine

What all those knobs and buttons are for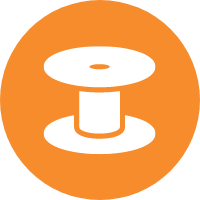 Module 3
Safety when sewing

Winding a Bobbin, threading your sewing machine and starting to sew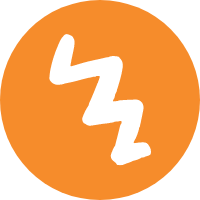 Module 4
How to sew straight, reverse stitch, sewing in a curve and seam allowance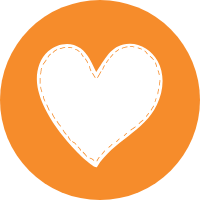 Module 5
Stitch length, gathering and bias binding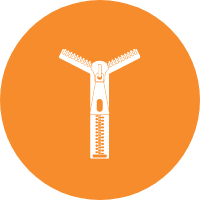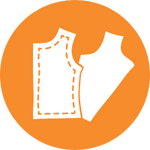 Module 7
Make a pair of elastic waisted shorts, using the pattern provided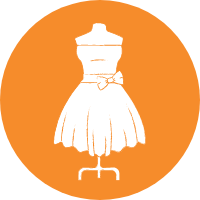 Module 8
Make an elastic waisted skirt, using the pattern provided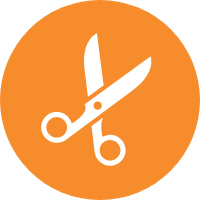 Module 9
You can now attempt a fitted skirt with a zipper from the pattern provided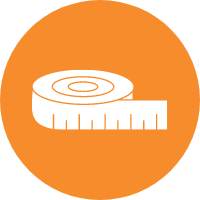 Module 10
Make a top that ties at the shoulders this will look great with the shorts and skirts that you have made!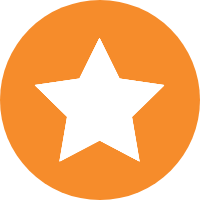 Module 11
Learn how to embellish or decorate old or plain clothes. This is a great skill to have to make gifts for friends and family

Module 12
Learn to knit – wool and knitting needles provided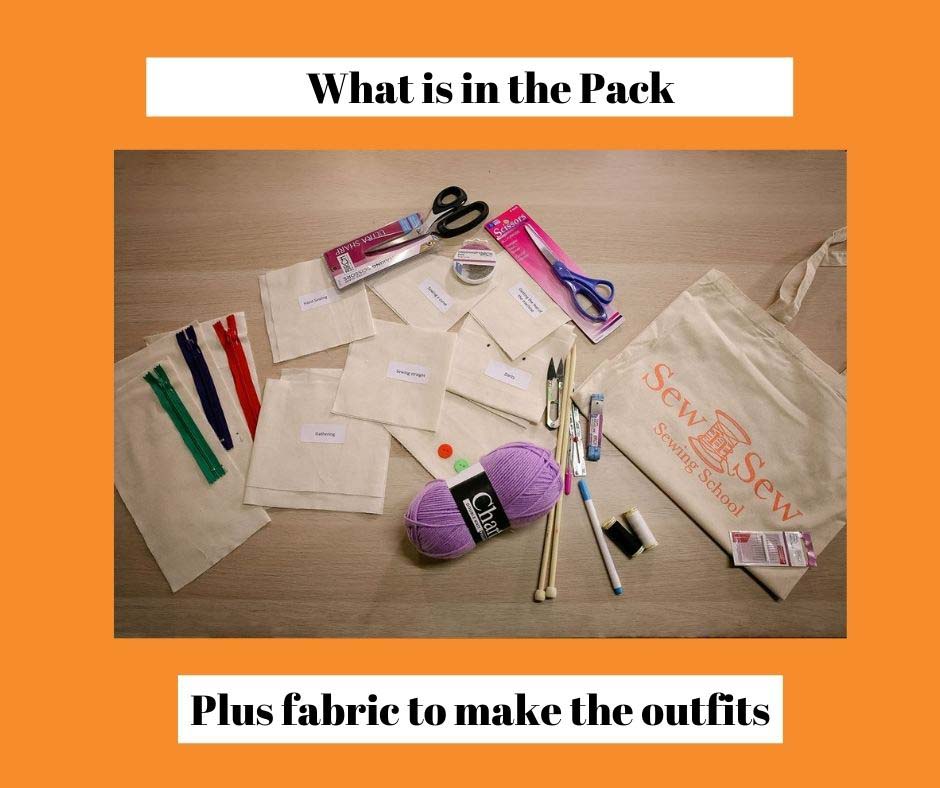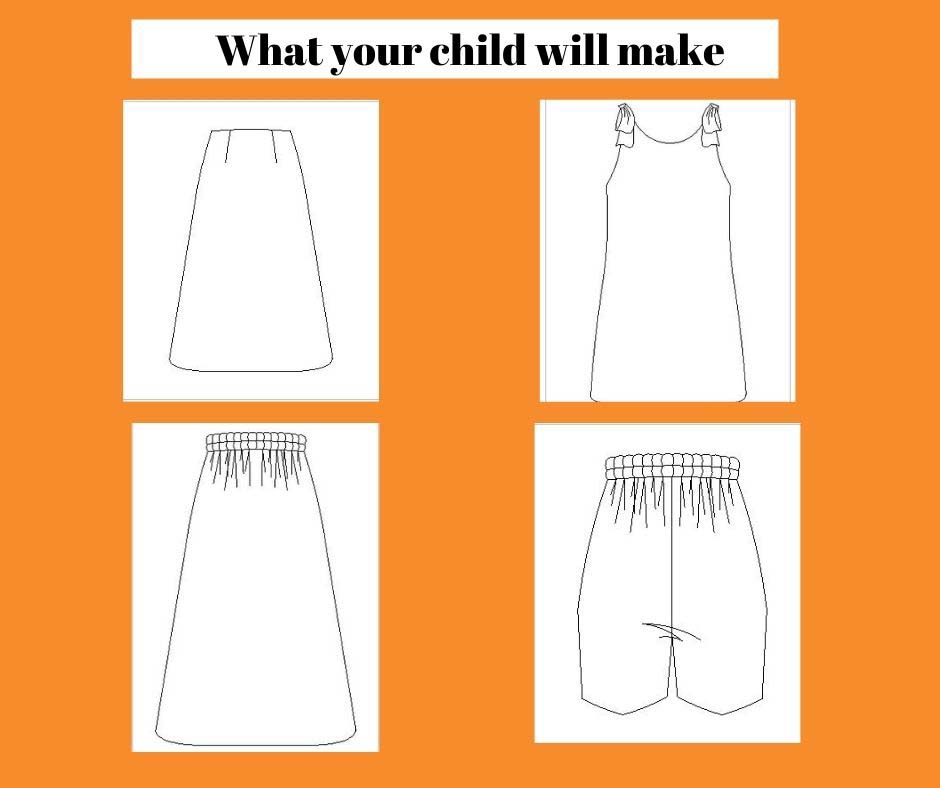 Would you like your child to get started? Let's do this!
By the end of this course, kids will have basic sewing skills and be able to make their own clothes.
A lost art form will live on within them!  

8-15 year old beginners, who would like to learn basic sewing skills

Children who are interested in fashion who want to learn new skills
Need to buy a Sewing Machine?
After you purchase the Kids Online Beginners Course, you will be sent a Fabric and Tools Pack which contains everything your child needs to get started on the course.
The pack contains fabric, patterns haberdashery, knitting wool and needles, fabric samples and all sewing tools required for the course.
Note fabric colours will vary based on stock levels.
Thank you so much for teaching my daughter to sew. Your patience and support was invaluable. Ellie is hoping to have a career in fashion. You have been a great inspiration to her and I thank you.
Would you like to try before you buy?
You can view two sample lessons absolutely free, with no obligation to purchase the whole program. We know you will though, once you see how great it is!
GET 2 FREE LESSONS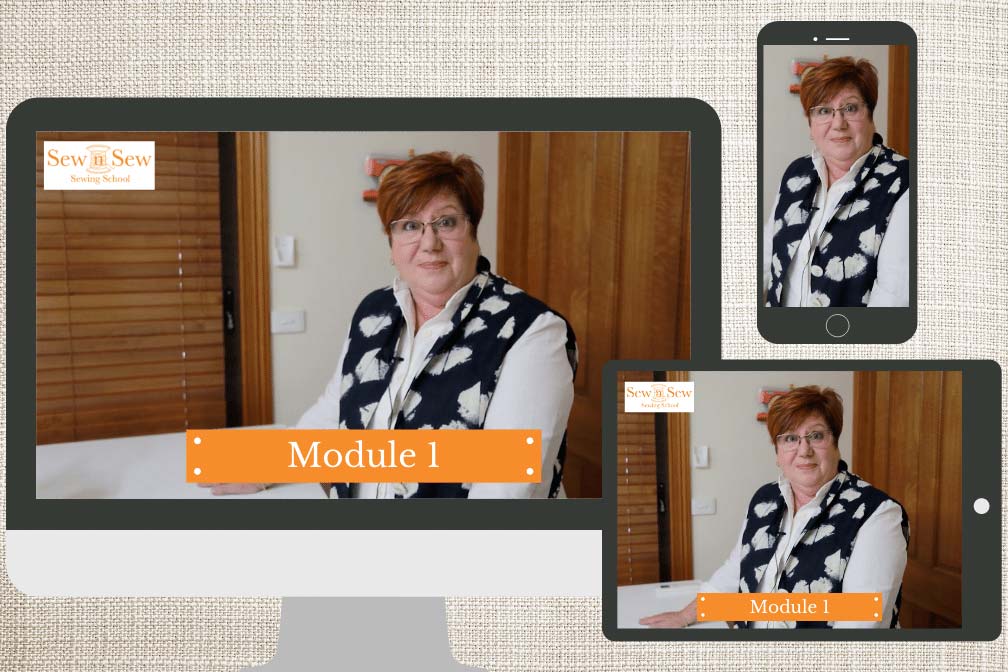 Kids Online Beginner Sewing Course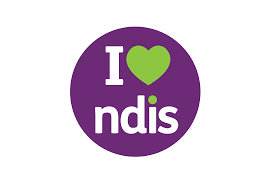 NDIS Recipients
Get in touch and I provide information on how you might be able to use NDIS funding for this course.
This Kids Beginner Online Sewing Course is developed by and features Christeen Jacobs, an industry expert with over 40 years of experience in the bridal and evening wear field.
Christeen grew up watching her mother, who was a gifted seamstress, to sew and bead beautiful gowns. "Sewing is an art", she would tell her, "every seam must be perfect. The inside of the garment should look as good as the outside".
Christeen loved the way her mother could turn a simple picture into a work of art. She followed in her mother's footsteps, and went on to run her own made-to-measure Bridal and Evening wear business in Sydney for many years. She even won Gown of the Year three years running for her handmade creations. 
But her real passion lies in teaching others how to create and sew their own garments, as well as giving them the freedom to wear what they want.
She especially enjoys teaching sewing to children and passing on the skills her mother taught her.
She loves watching their faces light up as they realise what they can achieve after their first lesson.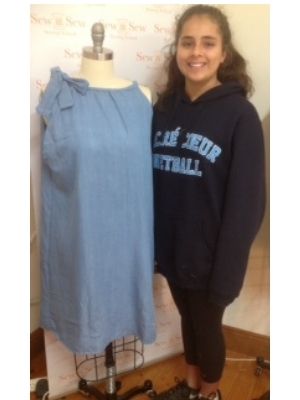 Sienna loved learning to sew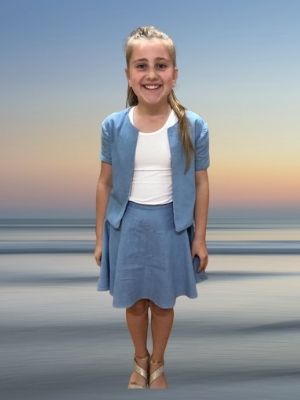 Tina was a natural at sewing
Frequently Asked Questions
Is there any help available if I get stuck?
Once your child is enrolled in the sewing course, you will be able to ask questions via the discussion group.  This is where you'll be able to ask Christeen questions, post photos and show off your child's creations.
You have the option to email Christeen also if the issue can't be solved within our discussion group.
Do I need a printer?
You may want access to a printer for printing PDFs, but this is not essential.
How many hours per week is required to complete the course?
The entire course runs for approximately 8 hours, but you have 12 months to complete it and can therefore take as long or as little as yoiu like. 
Does my child need to be online at a particular day/time to complete the course?
You child has 12 months (24/7) to undertake the course, so they can complete the modules at times that suit them. 
What device can the course be viewed on?
The course can be viewed on a desktop, tablet, laptop or a smart phone as often as you like.
Once I've paid for the course, how do we access it?
Once you have paid via the product link, you will have access to the course straight away.
If you decide to pay via bank transfer you will need to email me to advise of your payment and the link to the course will be sent to you, including the username and password.
The course can be viewed on a desktop, laptop, tablet or smartphone.
What if we don't have a sewing machine?
I have put together a handy guide to assist you in purchasing a new sewing machine here. You are welcome to email Christeen for further advice if you're unsure about a particular machine that you wish to purchase. 
Do you offer the course outside of Australia?
The course can be undertaken from anywhere in the world, but there will be additional shipping costs if you are purchasing outside of Australia. This is due to the increased costs involved in posting the Fabric Pack and Tools Pack to your location.